Run by a husband/wife team, The Vine specializes in crosses and home decor. Their handpainted crosses are beautiful, meaningful pieces of art to add to your home. Not only are the crosses a daily reminder of the One who paid it all for us on the cross, but it is a conversation piece for all who visit your home. The highest bidder will win a handpainted cross from The Vine.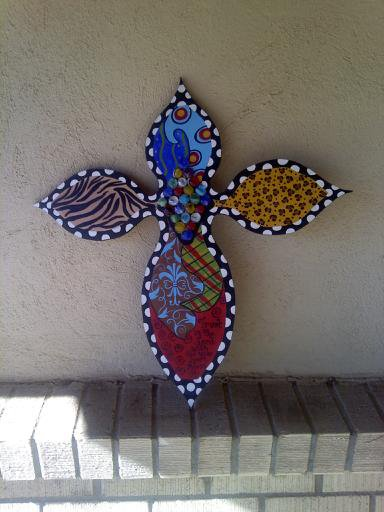 The handpainted cross is a $50 value.
To bid on the item in this post, please leave a comment with your bid amount. Please leave a current email address in case you have the final bid. Winners will be announced on Jan. 19th and payment can be made via Paypal or by check. All bids close by 10pm CST on Jan. 18
100% of the proceeds from the Mercy Benefit Day will go to the work of The Mercy House. The Mercy House exists to provide alternative options for pregnant girls living in the streets of Kenya. The Mercy House will aid them in nutrition, housing, prenatal care, counseling, Biblical teaching and job skills for sustainable living.