When I got my husband's text, I was walking thru a store and I stopped right there in the middle of the aisle and gripped the shopping cart for balance.
His caption under the picture of a dear friend we love, read, "this makes me so sad."
It took me a second to recognize our emaciated friend in the picture. Cancer had literally changed the way he looked in just a matter of weeks.
Oh, God.
I thought of the ongoing pain his family is enduring and the fresh pain my 13 year old son would experience when he saw the picture of his mentor and hero.
And then I thought of this dear man's strong character, unshakable faith, and death-defying love of God and others that has shined Jesus even in the worst times.
Pain. Sorrow. Joy. Healing. All mingled and mixed in our lives. We know one because of the other.
My thoughts turned to the 25th miracle baby- born against all odds- this month in Kenya.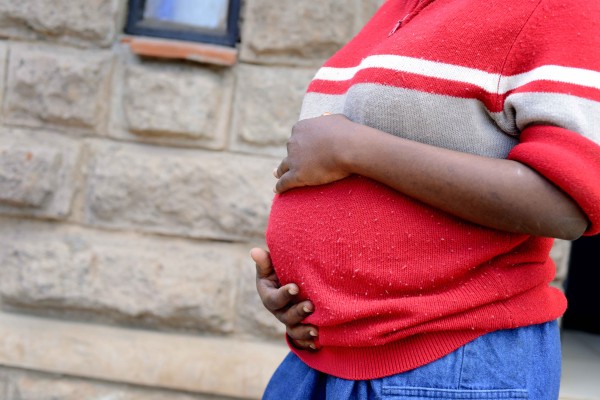 Margaret's story is like so many other impoverished girls in Africa. She's just a little girl- a pastor's daughter, living in a remote village, in a mud one-room home with a thatched roof with her siblings.  She suffered at the hands of an abuser and got pregnant against her will. She has known more physical and emotional pain in her short life than most of us can imagine.
When we started Mercy House in 2010, we wanted to help oppressed pregnant girls. We had no idea what that would mean or where it would take us. We had no idea how hard or how amazing the journey would be.
We had no idea that the world's pain would become our own.
When Margaret delivered her son, conceived in heartache, to this brutiful world a few weeks ago, she named him Gift.
I had to read the email message from Kenya twice to grasp it. Because if anything shows us what God can do-it's this: He turns our brokenness into joy and makes it possible for us to name our pain a gift.
That's when we know that our sorrow, our grief, our unknown, even our pain, can glorify God.
That's when we're reminded that if anything good is seen in us or happens through us, it's because of God.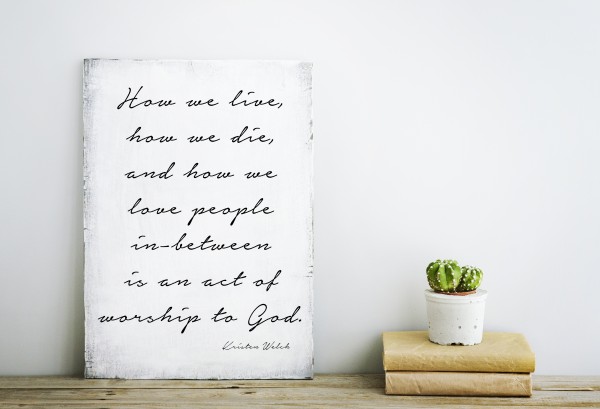 That's when we know that our lives–how we live, how we die, and how we love people in-between– is an act of worship to God.
Nothing is wasted, nothing is lost.
He redeems it all.
Even our pain.
He makes joy, even in our deepest sorrow, our strength. And His strength is made perfect in our weakness.
Standing in the store, I whispered another prayer of miraculous healing for our friend. I blinked back tears and reminded myself that God can still do the impossible, the improbable.
And when I looked closer at the picture of a man our family loves withering away in a hospital bed, it wasn't pain I saw etched in his thin face.
It was joy.