I'm feeling more broken-hearted than light-hearted this Christmas season.
Twice last week, I spontaneously cried and I feel tears threaten to spill over just admitting it to you.
Maybe it comes with the heavy-hearted work of helping oppressed and impoverished women and the sometimes-suffocating burden of keeping it funded and All The Balls In The Air.
Perhaps it's our broken world that politicians and policy can't fix.
Or maybe it's from this hard season of parenting on my knees (writing a parenting book doesn't make you an expert, it just highlights all you don't know) or the strain that all of the above has put on my marriage.
Or it could be all of the above.
I wonder what God thinks of how we prepare for and celebrate Christmas.
The gift-giving and add-ons. The prep and parties and presents. The priorities.
I think His Son is hard to find in the holidays.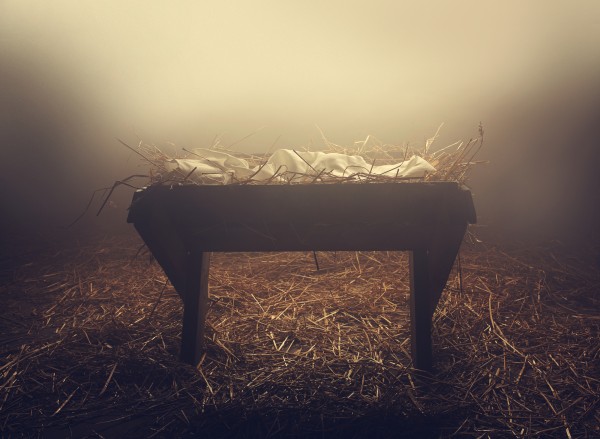 It's Christmas week and I'm trying to make it all to slow down. I'm tossing out what didn't get done and marking things of my To Do list that really don't matter.
I'm looking for Jesus.
Our world screams–make Christmas perfect. Every gift. Every party. Every day. Give friends and family what they really want. Buy what makes you happy. Wrap it all up in a tidy bow. But at our house, the gifts aren't all wrapped, there's been no baking or annual holiday traditions and the Advent devotional mocks us.
When I think of that first Christmas in Galilee, the one that started it all–nothing was perfect. The conception ruined a reputation; the census sent people packing; the marriages wasn't consummated, ; the teen mother birthed her baby in a barn.
There wasn't room for Jesus back then.
And that much has stayed the same.
Tomorrow is Christmas Eve. Will you join me in setting aside the hurry and hustle and look for Jesus in Christmas with me?
Christmas isn't for those who have it together, for those who bought the perfect gifts and have everything ready and waiting. It's not for those who have it all together.
Christmas is for the lost.
It's for the broken-hearted.
It's for me and you–if we search past the presents and presentation, we can find Jesus.
But we have to look.
I will be spending some much needed time with my family until the New Year. Resting and refueling. Merry Christmas, friends.