Labor Day Sunday is notorious for the most poorly attended church day of the year.
We had a busy weekend with a high school football game on Friday night and an Astros baseball game for some needed family time on Saturday and some house-cleaning and grocery shopping in-between. We might have even slept in this morning with much of America, too, but I happened to get up early and read this stunning article about Middle Eastern Christians who are defying ISIS and terrorists with their faith.
And I couldn't go back to sleep.
While we sometimes have a hard time dragging ourselves to church, people who love the same Jesus are losing their homes, their children, their lives for the Church. While we wear crosses around our necks and hang them on our walls, there are people taking up their cross and dying because of it.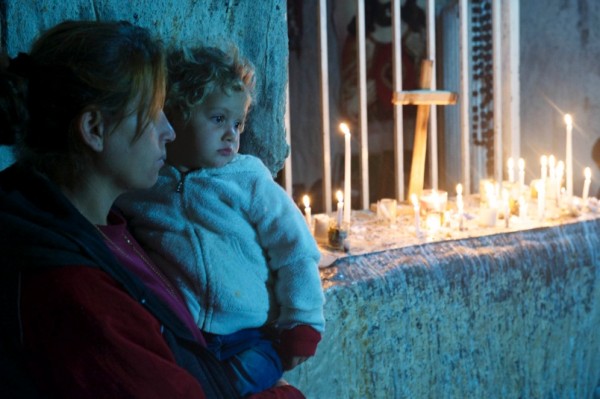 If we were to visit Iraqi and Syrian refugee camps today, do you know what we would see? The cross. Hundreds of them. This symbol of death that has nearly cost refugees their lives, is also the defiant banner they wave. It's a battle cry to the enemy. I can almost hear their heartbeat: You can kill my family, rape my wife, abduct my daughter, kill my body, but you cannot have my soul.
"This is the Christianity of the first century. Jesus is not only worth living for, He's worth dying for. And the strength of their faith and the strength of their love is in defiance of all that hate," Johnnie Moore, author of Defying ISIS said after visiting refugee camps in the Middle East.
After I read these piercing words, I've never felt more wide awake.
Most of these refugees we see in the news trying to escape terror aren't poor, forgotten people. They are middle-class families who own homes and cars and have college degrees. Most aren't much different than us-they love their family and they want to take care of them. And we are fools to think just because it's not happening here doesn't mean it's not happening somewhere. Or that it can't happen here.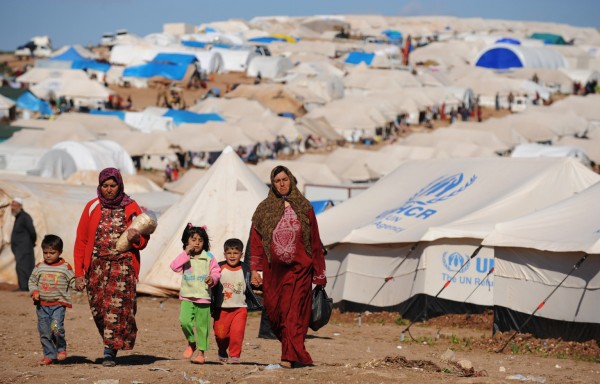 The article goes on to tell the story of an archbishop who had to leave in the middle of the night and leave everything behind. He left without a Bible. He left without any extra clothes. His church was spread all across various refugee camps. And he said, 'I'm an archbishop and I have nothing. I have no church. I have no Bible. I have no future. All I have is Jesus."
Nearly 6 years ago, I stood in a hellhole and met a boy who said almost the same words to me, "All I have is Jesus." I remember thinking, I have Him, too, but in America, He's not enough for me. I need comfort and ease. I need the American Dream. I need more. It was the day that I realized Jesus wasn't enough for me and I've been trying ever since to shake myself awake. To live a faith worth dying for.
"ISIS has price lists for their slave markets that characterize the slaves by religion and by age. And so you can buy a Christian or Yazidi girl from one to 9 years old for $170. These are the worst crimes against women and children that we can ever remember seeing," the article explains. "The world will have the opportunity to remember those who stared down the hell of ISIS with the love of Jesus."
This is happening on our watch, in our world, to our brothers and sisters in Christ.  It's time to shake ourselves out of our comfortable slumber and live a faith worth dying for. Church, it's time to wake up.
Living our faith out loud without regret will lead us to action. Here are some things we can do today to link arms with the world: