I'm determined to enjoy every day of this season.
To slow it down and fully live.
(Even though the radio DJ tried to make me feel panicky by announcing we only have 6 more Tuesdays  until Christmas.)
And even though I haven't bought many gifts yet, I have decided how I'm going to shop:
I won't get into a shopping frenzy.
I won't buy more than I need.
I will purchase gifts that matter.
I will shop with intention and purpose.
I will buy others what I would like to own.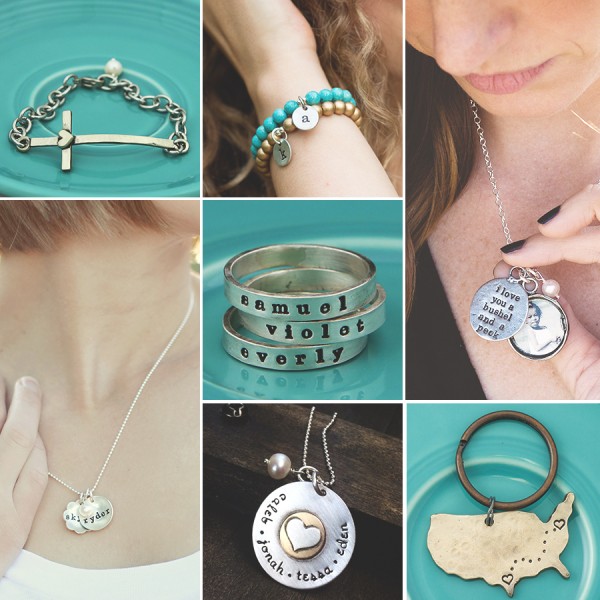 The Vintage Pearl has been one of my favorites (and a huge Mercy House supporter) for years. And the owner is a sweet friend of mine who has personally supported me and this blog through the years.
I cannot recommend their gorgeous hand-stamped jewelry more. I've been wearing it for nearly a decade. Just look at this gorgeous family ornament: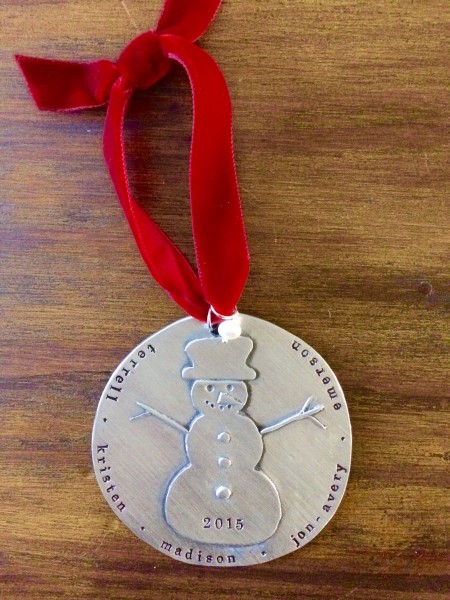 See, I'm already way ahead of the game because I have an ornament pulled out for the tree.
Today, I'm happy to help two lucky readers mark gifts off their list by giving away two $50 gift certificates.
Leave a comment and tell me something from The Vintage Pearl that you'd like to give this season as your entry!