My husband reached for his phone and his finger paused mid-dial. I turned to ask him who he was calling, but I stopped as a shadow of grief clouded his face and I knew . . . for just a split second, he forgot she was gone.
I put my hand over his and reminded him forgetting was also part of healing.
Losing Rhonda, my husband's sister and my dear friend, left a void in our family two years ago. Life has moved on, like it tends to do, but it's different without her amazing laugh and fun personality. Grief is the kind of pain that constantly changes but never completely goes away. It's the kind of pain you have to live with.
Pain is often the norm in our lives, not the exception. Think about all the seasons of life and how each brings beauty and happiness and often pain along with it. I once heard we wouldn't recognize joy if we didn't first know pain. We experience it in so many ways — through physical suffering, depression, financial struggles, betrayal, new seasons, and grief.
Pain feels helpless. And sometimes hopeless.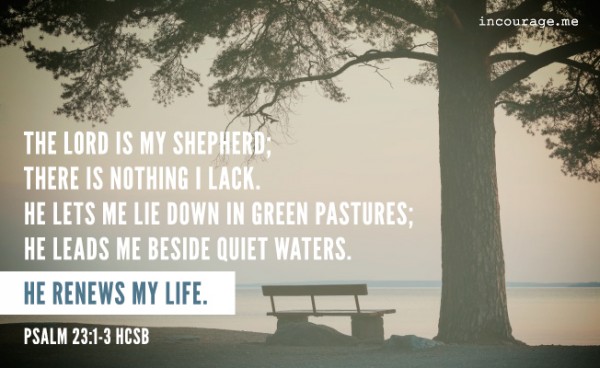 Recently, our family took the challenge of memorizing Psalm 23 together. My husband and I learned it as children, but it was fun to relearn the passage with our kids as we quoted it verse-by-verse around the dinner table. As I listened to my 8 year old say, "Even though I walk through the valley of the shadow of death, I will fear no evil," she stopped and asked, "What does that mean?"
"It means that every life will have valleys of pain, but Jesus is with us, so we'll be okay," I answered.