I wasn't even home yet when I heard words that made me cringe.
"I love what your family is doing, but we could never do that. We are just too _______ [insert one of 1000 reasons].
The statement makes me uncomfortable, but I also understand it.
I feel the same way about 365 days a year. "I can't do this mission. Our family is too human. We don't know what we're doing, I can't even keep up with laundry. I yell at my kids. We are argue and live this grace thing out in ugly ways some days…"
My list of "I can't and I shouldn't" is endless.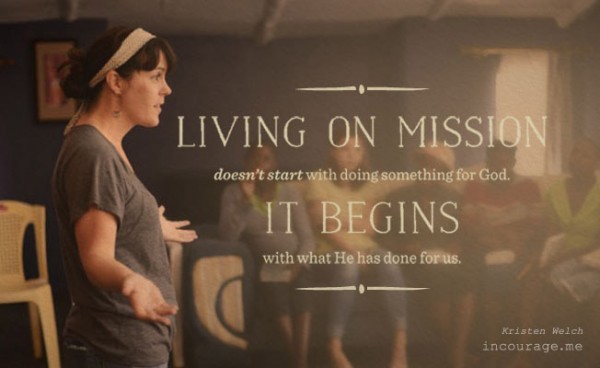 But living on mission doesn't start with doing something for God. It begins with what He has done for us.
The question isn't Is my family called to a mission?
That question has already been answered.
It's simple really. God has called all of us-families included-to welcome others into His family.
God's mission for the family is expanding God's family." -Ann Dunagan
We are called to GO.