Four years ago, we sat in a warehouse-turned-coffee shop and had a heart to heart. Terrell and I were visiting one of our favorite Texas towns and we stumbled upon the quaint shop. The walls had pallets hanging on them, holding fair trade product from around the world. I bought a few Christmas gifts and we sat down to enjoy a cup of coffee.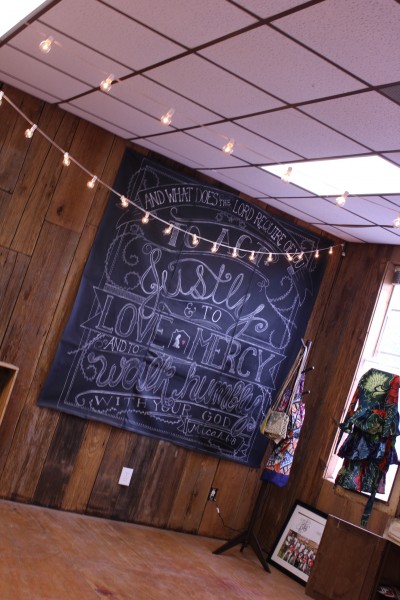 This is what I want to do, he said.
I looked at my husband like he was crazy. Mercy House was only a year old, he was working 50+ hours a week as a sales rep and I was juggling family, writing and the new non-profit. We were overwhelmed.
Even with all these reasons, I heard something in his voice I will never forget: It was the sound of a dream being spoken aloud. And I know how much courage that takes.
Yeah, it was a cool place, but it was more than a global marketplace and a great cup of coffee. It was hope and opportunity for the countless women it empowered.
Fast forward a couple of years.
I was having a hard to sleeping. Again. What is it God? I whispered in the middle of the night. That was the first night I was burdened to create jobs for impoverished women. It didn't make sense-this tangible intangible, this whisper in the night. I argued How am I supposed to provide jobs for women? I'm in over my head with my yes already. But I held onto the words.
Because I couldn't let them go.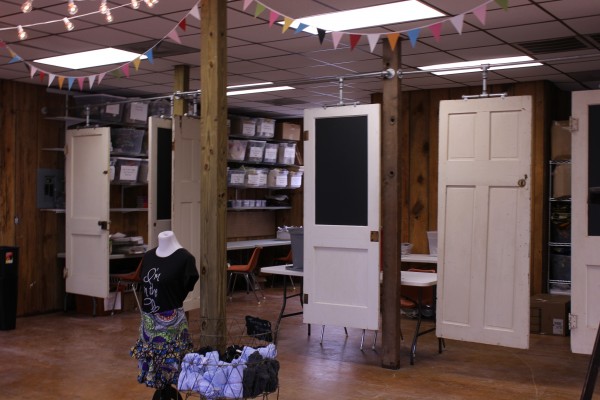 You may know the rest of the story. A few months later, I visited an apartment complex in the heart of my city and started helping refugee women make product. I didn't really relate it to creating jobs for women at the time. It just felt like obedience. But then Fair Trade Friday was born out of our vision for Mercy House and now with over 1200 members a month, we are providing jobs for many, many impoverished women all over the globe.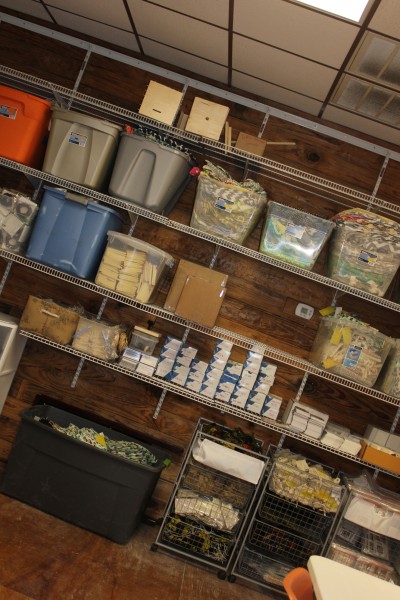 The tiny building on our backyard that has housed Mercy House product and an office quickly filled and we added more shelves and volunteers actually had to move boxes into my yard just to fill orders. Product began to fill our garage and dining room. For months we carried thousands of fair trade items to my church every month for volunteers to pack monthly boxes because we needed the space.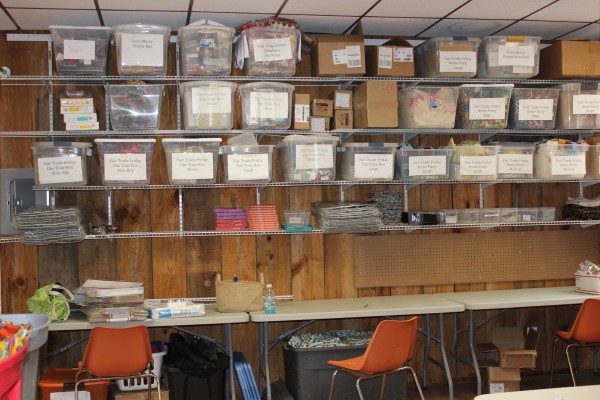 On the way home from my parents house one night a few weeks ago, I was feeling a little discouraged about our space problem and I passed a sign for a building lease. I picked up my phone and called the number. It was a Sunday night and the owner answered. He just happened to have a warehouse space for a rental rate so low I had to have him repeat it a couple of times. The building isn't fancy (at all), but it has enough room for us to pack our boxes, house volunteers, have an office or two and a retail space.
Sometimes signs really are a sign from God.
As we scrubbed and painted and prepped our warehouse last week, Terrell stopped and pulled me close.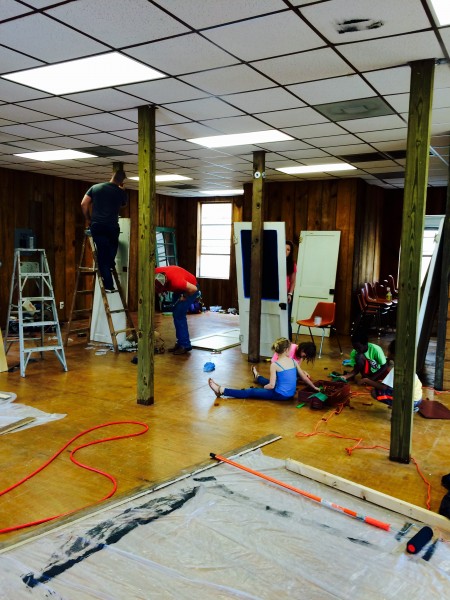 This is what I saw all those years ago.
I hadn't thought of that little coffee shop in the middle of  Texas in years. But I knew immediately what he was referring to. I nodded my head yes.
It was this place.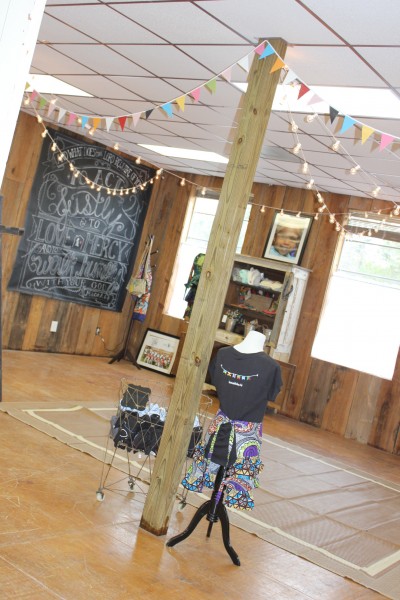 I don't know what you can't let go of today. But can I encourage you to hold onto it?
God speaks in the dark of the night. He whispers a word, maybe two. He gives us a glimpse. He plants hope in our heart. And it may take months or years or a lifetime, but when God speaks, he will make a way. We might not know when or how or who, but He is faithful.
Don't let go.
[If you're local to North Houston and want to come  volunteer or help pack our monthly boxes, we'd love to have you! You can learn more here. Or if you're just in the neighborhood and want to come shop, we'd love that too!]