A Guest Post by Terrell Welch
The card aisle is bare today. Red and pink flower bouquets are half off. There's been a run on chocolate. It's the day after Valentine's Day and most of the gifts are gone.
A few years ago after God did a miracle in my marriage, I ran across a little book that changed holidays around my house. I realized my days on the earth are numbered and I decided I wanted to leave my family my heart for when mine stopped beating.
A couple of weeks ago as I was thinking about Valentines Day, I sat down with a good friend over coffee.  My friend Steve is a rare find.  He's the kind of friend that a man needs.  He's real and honest and within a couple of minutes we were talking about our relationship with God and our relationship with our wife.  Steve shared about his prayer time with his wife.  It was thoughtful and meaningful.  On the drive home that night, I decided my letter for Valentines Day would be a prayer for my wife.  If I could ask God for anything on behalf of my wife, what would I want to say?  And honestly, could I write a prayer for my wife without the bias of asking God for things that would benefit me?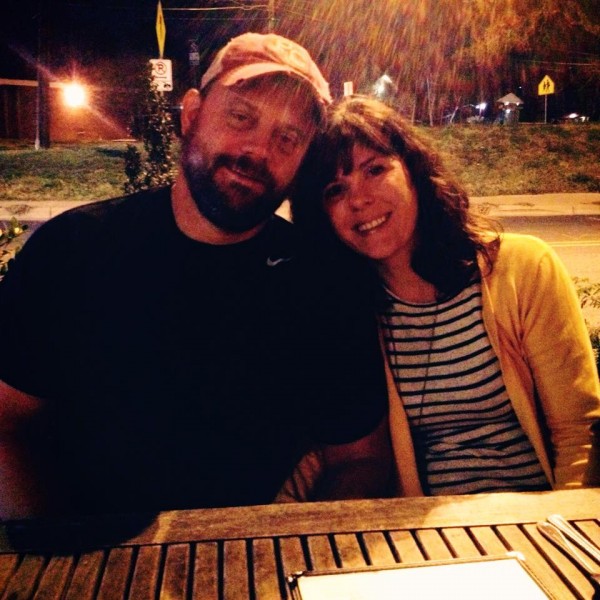 Husbands, today, I'm hijacking Kristen's blog and sharing my prayer for her…to encourage you.
Jesus, I thank you for my beautiful wife. She is truly amazing. I thank you that over twenty years ago you made our paths to cross in college. I am honored to call her my dearest friend and confidant.
Lord, I ask you to help me cherish Kristen and treat her with gentleness and kindness. I often fail to cherish her like I should. I cannot thank you enough for what she means to me.
I pray you would give her the hours she needs to get the work done that needs to be finished.
I ask you to inspire the words she writes and use them to bless others and glorify your name.
I pray you would give Kristen confidence in her ability to parent and guide our children, that mother would be a cherished title.
May she connect with and reach thousands of women around the world.
Give her wisdom as she advocates for Mercy House and the oppressed.
May her genuine heart and love come through in all she does.
I pray that you would give her patience with our children.
I ask you to help her love our family well.
I pray you would bless her going in and coming out.
I pray you would protect her as she travels around the world and to Chick-fil-a.
I ask you to continually expand her faith and vision for what women in America can do for impoverished women in the world.
Lord, give Kristen the desires of her heart.
I ask that you give her children that follow hard after you.
I pray that you give her physical health and rest.
Help her to overcome fear and trust you.
Help her to be obedient to your words.
I ask you to wrap her in your love-that she may experience your favor on a daily basis and that will know she is loved.
I pray that you would let her experience abundant joy and pleasure in serving you.
I pray that her bath would always be hot and her tea would always be sweet.
Thank you Jesus for giving this girl to be my wife.
Amen.
Men- I want to challenge you to pray over your wife regularly. Loving our wives well is a gift we can give them and our children every day.