You're nearly 13 years old.
Your voice is cracking and your little sister keeps mentioning your mustache.
You pretend you don't hear her.
And I pretend it isn't there.
You are 5 inches taller and you fill your plate three times before you're full.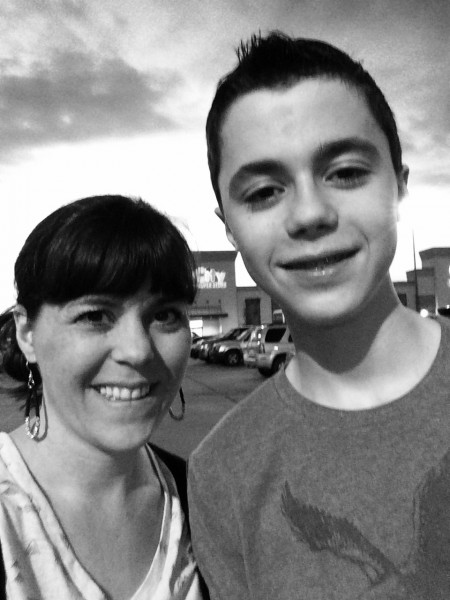 You are a young man now and you are trying to fit into your man-sized feet.
Son, I want you to know you don't have to be cool.
You don't have to be tough.
You don't have to wear a stiff upper lip.
You don't have to fit in.
You don't have to be girl crazy.
You don't have to apologize for being kind to others.
I see the confusion in your eyes and the question in your voice as you try and navigate our culture that depicts men as either weak pushovers or calloused tough guys. Movies portray guys as either terribly sexy or extremely wimpy. They either hate women or use them.
Neither impress you and I know sometimes you wonder where you fit in.
You are sensitive.
You download worship songs.
You open the door for me and rush to bring in groceries.
You don't enjoy violent video games or playing truth or dare when friends tempt.
You timidly raise a hand while we sing at church.
You want to be a world-changer.
But listen to me—these things don't make you wrong or weird. They make you YOU. You are exactly who God created you to be: a nice guy.
And that's okay.
Your son might be like mine or he may not, but either way, he's probably getting some mixed signals from culture and peers. We've found some excellent faith-bases resources to help our boy navigate both. Maybe they will help your son, too:
Faith (Devotions, Spiritual Growth):
Purity (Lust, Sex):
Weekend Away:
Passport2Purity® Getaway Kit by FamilyLife
(guide and resources to help you take your son on a weekend to talk about purity and sex)