Every April I can smell it.
Summer.
It's coming and we are always ready and waiting.
Honestly, we are pathetic these last months of school. We've carefully counted up our missed days and tardies and we are barely gonna make without a truancy officer at our door. We stopped our second grade reading log weeks ago (she sadly discovered the Diary of a Wimpy Kids series and although I hang my head in shame, she's reading like a champ!)
I'm longing for pool baths (you know what I'm talking about, good moms bring shampoo to the pool, moms like me let the chlorine do its magic), sleeping in until after the sun comes up and swapping the Netflix password for reading time from my kids (insert wicked laugh).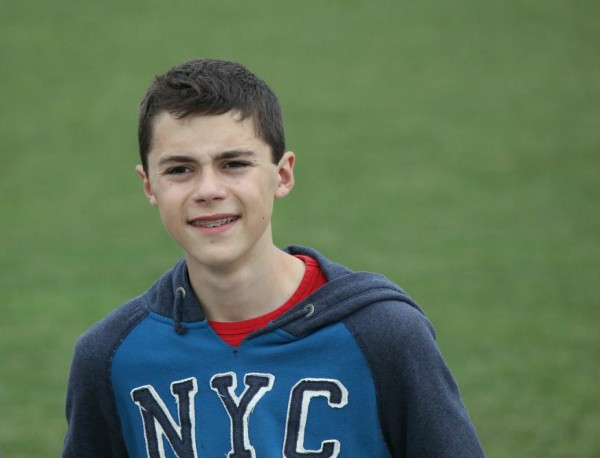 I don't know about you, but some days I feel the pressure to never let my kids down, to parent "the whole child" with excellence, to always be fair, and provide for their every want and pack up summer with All The Fun. Our culture has been sucked into perfect parenting deception. And every Spring, I sort of panic and evaluate how I'm doing.
I'm pretty sure I already told you guys that when my youngest discovered the secret stash of baby books, it didn't take long to realize hers was 1/16 of her siblings. I had been tucking pictures and cards into the book for years thinking I'd get to them some day. She's 8 and "someday" never came. She seemed pretty disappointed, especially that the "first haircut" envelope in her baby book was empty. So one day while she was at school, I did a manic scrapbooking session and glued like a wild woman. I guessed at weights and heights and dates on all the first. I mean, it was correct, but I was there, so there's that. It was hardly creative memories-worthy, but it would work. I had it all figured out except for the haircut thing. So, while my school-aged kid slept, I snuck in her room and snipped a lock of hair and put it in her book and acted like I found it in my secret hiding space.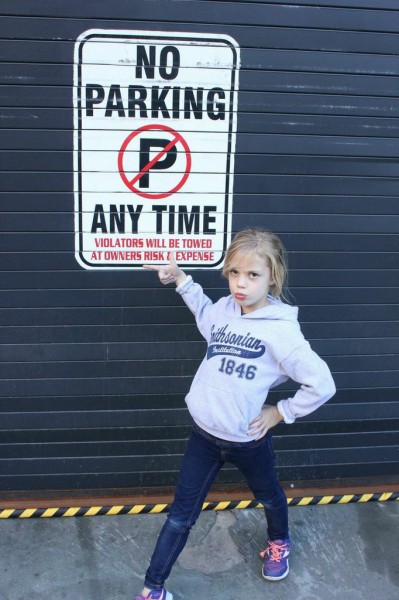 It turns out I'm quite convincing. If that doesn't make you feel better about your mothering today, I don't know what will.
At the risk of sounding like a really bad mom, more and more I want to give my kids less in life. Because in a lot of ways, it is giving them more:
1. Less structured play and scheduled time: Last week, my younger two used a hammer, some string, a rubber band and nail to make an instrument in our Mercy House building after they tired of helping me paint. It was a night of imagination and it was awesome. Even later on, when my second grader's said "instrument"  left a small gash in her head. It was fun after the bleeding stopped. Just ask her. Of course, some fun leads to lessons about swinging sharp objects . I love summer because it lends itself to more unstructured time. My kids thrive on free time and it seems so limited the rest of the year. Let's choose to resist the pressure to fill All The Hours with things to do. Some of my favorite moments are when I can't find my kids in the house. They are sprawled on a chair reading or tinkering in the garage. Or you know, finding their imagination.
2. Less focus on themselves and more on others: I want serving others to be so ingrained in my kids lives, they don't even know they are serving (or mind it). Putting others before ourselves isn't hard when it's a way of life. But it is more challenging to complain about all you don't have when you're face-to-face with someone with a lot less. I believe every North American needs a regular dose of perspective. The best way to be thankful for what we have–is by serving someone with less.
3. Less of me making everything all right: I packed my second grader's lunchbox a couple of weeks ago without a lunch in it. Her teacher called me from school. I felt terrible about my absent-minded mistake. It probably wouldn't have been that big a deal, but I also forgot to wait on the porch when the bus dropped her off a couple of days before (she's working through some fear issues about us not being there, even though I was just inside). It was a good reminder that mom isn't perfect and that even though she doesn't mean to, she occasionally lets people down. We can't always make everything perfect for our kids. Some days life happens. When we fail our kids (and we all will), it's a great time to remind them of One who will never let them down.
4. Less of me fixing their problems: There's this overwhelming temptation to protect my kids from failure. There are things I could "fix" that would reduce their disappointment and defeat in school, sports and well, life. But often we learn the most through natural consequences, losing and falling flat on our face. I remind them of forgotten lunches and notebooks for a season, but sometimes letting our children face the consequences is helping them more in the long run. We can't always keep our kids from failure, but we can help them overcome it.
And so I say solidarity now, moms.  We are imperfect, messy people with dirty floors and two-day old pony tails. We don't have it all together, but we love our kids and most days, that's more than enough. We are doing just fine. And if we can remember to throw in one or two of these things, we might just make it to summer.