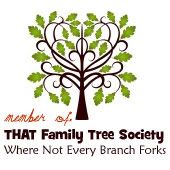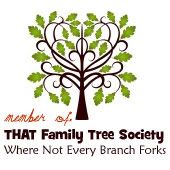 I feel like a 10 year old girl making friendship bracelets!  
One of the things I love most about blogging are meeting those other families. . . you know the ones!  

Nearly every day, I have an email or a comment saying, "Us, too!  We are THAT family, too!"  

It does my heart good to read that I am not alone.  

I smile at your disastrous stories and laugh at your embarrassing moments. 

Because if anyone understands, it's THAT family.

You know what it's like to go to the swimming pool and see toothpaste smeared in your toddler's hair because she brushes her hair with her toothbrush. You've taken your son to the dentist to have his first cavity filled, only to have him tell you on the way home, that something doesn't feel right. You aren't even surprised when he tells you he didn't say anything to the Dentist because, "I didn't want to overwork him."
Every time I read one of your stories, I feel connected, even related to you, like your my long lost cousin, twice removed.

Only I've never met you and you'd never give me a kidney.

Yeah, except for that.

I thought it would be fun to have a little society for us!  You can grab a button for your page and join the club where the perks are few and the benefits are slim.  

If you decide to join in, share your THAT family stories with me (email kristenwrites@yahoo.com) sometime or send me the link to a post you've already done.  I will highlight a couple of random club member's blogs and stories every month! (You only need to send me one story, old or new). You can also just add the button to your page because in your
heart
, you can relate!
Oh, and we need a motto for THAT Family Tree Society: Where Not Every Branch Forks.
So, grab a button and come back for my best THAT family post.  I'm reposting "The Super Glue Incident" on Sunday to give you a prime example of why we are THAT family!
In an effort to highlight and link to your THAT family post, please answer the following questions when you have a chance.
I will RANDOMLY choose one blog post each Sunday to share with my readers, until I d
on't have any more!-EMAIL me these answers:
1.
Tell us a little about your blog (name/reason why you blog):
2.
How long have you blogging?
3.
How would you define THAT family?
4.
When did you discover you were a part of THAT family?
5.
Where can we find your blog?