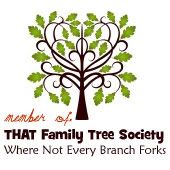 THAT family photo of the week:
We thought my parent's pool would make a lovely setting for some pictures.  Too bad we didn't think about our toddler getting in the water and soaking her matching outfit! 
The Week in Review: I'm pretty sure my latest visit to Wal Mart will be mentioned in the Employee Handbook, Ch. 2 on Unruly Guests.  And we started swim lessons, all of us.  In a moment of insanity, I signed up to take a Mommy & Me class with the toddler.  After 2 lessons in frigid water, I've been rethinking the need to learn to swim, after all. 
And now, I'd like to introduce you to Heather of 
Wanting What You Have
.  She submitted
this pos
t
as her entrance into this prestigious,
ahem
, society! 
1.    Tell us a little about your blog (name/reason why you blog)
My blog, Want What You Have, is about frugal, simple, more meaningful
living. I write about getting organized, saving money, and simplifying
your life, so you can have more time to enjoy the things that really
matter – God, and family. 
2.    How long have you been blogging?
I started blogging in October, 2006, while on bed rest during my second
pregnancy. I needed something to occupy my mind, because I was worried
that I would die of boredom before the baby arrived.
3.    How would you define THAT family?
I think THAT family is every family, though most people don't like to
admit it. Every family goes through crazy, hectic times when life feels
out of control. It's normal.
4.    When did you discover you were a part of THAT family?
I think it dawned on me the day my house was so messy, and I was so
exhausted from chasing after my youngest, that I swept all of the kids'
junk into a big pile with my broom, and then left the pile sit in the
middle of the living room floor for three days. I knew that I would be
horribly embarrassed if anyone came to the door and saw the kids fishing
through "the pile" for their Legos, but I DIDN'T CARE! 
5.    Where can we find your blog?