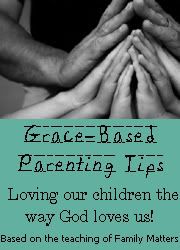 What's Your Beef? (stay for a giveaway)
For the last several weeks, I've shared some of the great parenting information (here and here) that I learned at Family Camp and thru Family Matters Resources by Dr. Tim Kimmel. 
I picked up some great ideas from the conference.  And one of them is called What's Your Beef Night.
Here are the guidelines (from the book Raising Truly Great Kids):
Treat them to their favorite item on your family menu.
Allow them to candidly but respectfully share anything that you have done to embarrass, frustrate or anger them.
Do not try to defend, explain or justify your actions
Simply ask forgiveness
This opens the way for them to have a private "What's Your Beef?" moment with you anytime they need to.
I love this idea.
We just had our first one. 
My older kids are 8 and 6 and they chose cheese pizza.
What a surprise.
We also let them choose where we'd eat it.  (I was thinking patio, formal dining room). I never saw the floor coming.  But it was their night.
Once we sat down, we asked them to openly share with us.  My oldest child jumped to her feet, eagerly. "It's so hard for me to make my bed
every
morning before school. And Mom, you get really irritated when I don't. And sometimes I just need help or a break."
Point taken. It was hard for me not to defend myself. Later after our meeting, I announced that one day a week, kid's choice, they could leave their beds unmade for the day.
I'll just not go upstairs that day.
My son thought really hard.  He is my sensitive one and his lip quivered as he said, "Mom and Dad, sometimes when you are angry at me, you yell.  The yelling really hurts my feelings and I know I sometimes disobey, but maybe you could tell me without getting angry."
Oh my. It was my lip's turn to quiver.  My hubby and I asked, "Will you forgive us?" 
He jumped up and hugged us and said, "Of course!"
The rest of the meeting went really well and we talked about our upcoming
One Day to Give
 plan and some other changes we're making in our family.  (
Oh yes, I'll be sharing later
).
We have a family dry erase board in a high traffic area of our home (thanks to my real life friend Karen for the idea!) We keep a family calendar there and jot down important reminders. I told the kids we'd schedule a "What's Your Beef Night?" every once in a while.
I want to create an atmosphere of grace in my home. I want my kids to be able to candidly, but
respectfully
tell me what's on their hearts and what they are struggling with. I really had to resist the urge to defend myself in our meeting. I'm very good at laying down the rules and barking out orders. 
I was reminded that I need to stop and listen.
Because my kids might be trying to tell me something.
Family Matters
sent me an audio CD to giveaway to a reader today.  It's called The Three Inner Needs of Confident Children. And it is excellent. If you'd like to win it, please leave a comment by 10 pm (CST) Wednesday night.
This great family resource has also recently entered the blog world. Y'all know how important it is to send newbies some love, so go visit
Family Matter's new blog
!
"See to it that no one misses the grace of God and that no bitter root grows up to cause trouble and defile many." Hebrews 12:15