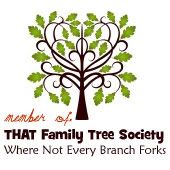 Grab the button, email me the answers, join the club!
Picture of the Week:
Week in Review: My toddler has discovered the Christmas catalog. She enthusiastically kisses the items she likes. Good thing Santa doesn't mind slobber. And please don't notice her shirtless body in the kitchen. We try to hide our white trash ways. We really do.
Introduction into The Society: I'd like you all to make welcome Carolina Mama to the family. Y'all be nice now and go visit her great blog! She's a Southern girl!
1.    Tell us a little about your blog (name/reason why you blog):  

Being a Mama encompasses so much of who I am.  Wife. Mama. Family.  That's me.  Carolina Mama is my everyday, whether it's playing ball in the park with my boys, on a date with Mountain Man, or discovering a new product.  Really it's just our day in the life.  Blogging is a continuation of a lifetime of words – writing.  Mommyblogging is perfectly available and convenient to this Mama.  
2.    How long have you blogging?
My blogging started the Summer of 2006.  I sort of entered kicking and screaming because I was more comfortable with being a Columnist and traditional media rather than the blogging medium.  I've blogged my family, causes, athletic events, paid blogging, of course, everyday fun  – I've fallen in love with it.  Through it all I have had the blessing of discovering a wonderful community.  
3.    How would you define THAT family?
Maybe I am THAT girl or THAT mama therefore THAT family because I have always been pretty comfortable being myself – in the sense, I do not simply follow and do what others do.  To me it's a blessing to be who I am.  I have had friends say it takes real courage.  I didn't realize many people struggle with this.  So I feel very blessed.  Of course, there are times when being a wall flower would be handy.  😉
4.    When did you discover you were a part of THAT family?  
Clearly, for us, becoming parents to Twins was our epiphany.  We were in a smaller town than we are in now and we were the talk of the town.  I once wrote about it that it was like being in a glass box.  Everyone saw your every move.  Small town girl that I am, this is endearing and yet THAT family gets noticed all the more.  
5.    Where can we find your blog?