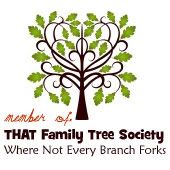 The Week in Review:
My big kids are always asking to use their  "pocket knives." (They were

unapproved

gifts, but thankfully they are extremely dull). I gave them each a bar of soap and let them carve away! They had a blast and even my toddler whittled with a plastic Ikea knife. It made for a great Daycation activity! Oh,

that

, and ice cream!
1) Tell us a little about your blog (name/reason why you blog):  
My blog is called It's a Vivas Thing! For years my family has just, well, been one of THOSE families…it happens when you have five children. Many friends have started saying they *had a Vivas Day* or *It was a Vivas Thing*. Several of them started telling me I need to write these things down or no one would believe them. This year, I decided to start a blog….and hence, "It's a Vivas Thing* was born! My very first blog I was trying to decide what to write when my teenage daughter started screaming in the bathroom because a spider had decided to join her! I love writing and am having a ball with the blogging. 
2) How long have you been blogging?
I started my blog in January 2009. 
3) How would you define THAT family?  
We're the ones that other's talk about and shake their heads at and secretly would love to be part of THAT family, but are afraid of what it would entail! ha ha! THAT family is full of craziness, laughter, adventure, love and spirit. 
4) When did you discover you were part of THAT family? 
I've been thinking it for a while, but it was pretty much confirmed for me this morning when chaos erupted as we tried to get kids to school, hubby to work, and catch a wild bird that the dog had brought in…and let loose in our house! As kids were running and screaming and hubby was rushing back into the house to find out what the commotion was about, all I could do was laugh and think, "We are part of THAT family!"