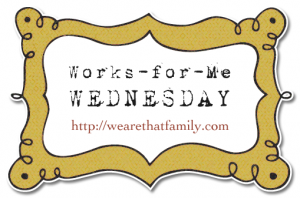 I'm not one for new gadgets. I don't upgrade or exchange for the latest. If it works, that's good enough for me. I have the original iPhone from four years ago. It still works great and I still love it.
I've seen the Kindle and Sony Readers and thought they were really cool. I love the idea of downloading books, but really can't justify the expense. Plus, I don't think I could keep up with anything else in my already-heavy purse.
The other day while on a quick overnight trip, I got out of the house without a good book to read. So, I downloaded the Amazon Kindle Reader for FREE money from www.Amazon.com. There are quite a few free book choices too as well as discounted best-sellers and new books. There's a Kindle app for the iPhone, iPad, Mac, WindowsPC, Blackberry, and an Android app is coming soon.
I've already read two books on it! I love it's easy-to-use features and I always have a book with me now. It works for me!
---
| | |
| --- | --- |
| | This linky list is now closed. |