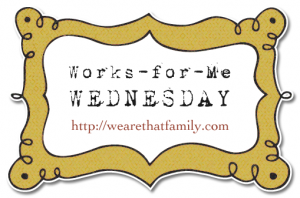 My family loves cake! We would pass up a pie and ice cream any day for a moist piece of cake. We don't even need forks. Because we are classy like that.
I thought I'd share an easy, economical way to know your cake is ready in the center. I used to use toothpicks, but I don't always have those on hand and plus I burn myself easily because they are so short.
My tip: Take one dry spaghetti noodle and insert it into the middle of the cake, if it comes out clean. you're ready to let them eat cake!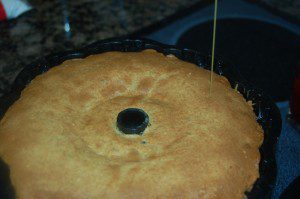 You can read the WFMW guidelines here!
Please note that I changed the themed suggestions for the next few months (you can read them here). In two weeks, I'd love for you to share your favorite summer recipe! Please remember that themes are just a suggestion. As always, you're free to link up any tip that works for you!
---
| | |
| --- | --- |
| | This linky list is now closed. |