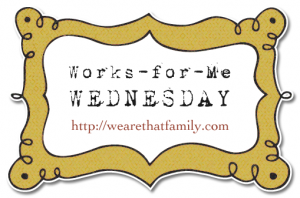 After 6 years with the same home phone number, I changed it.
(It's a long story which involves me in a panic, overreacting and changing it and then telling my family about it. But those are just details).
There weren't any numbers left in our area, so we even got a new area code, TWO months ago.
I'm the only one who knows the number. It's been very hard for my kids to learn.  I saw this idea in the latest edition of Family Fun Magazine and I think it's going to work!
Beaded bracelets with our new number (to wear only at home):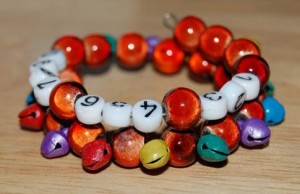 It works for us!
What works for you?
You can view the WFMW guidelines here.