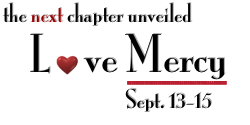 (cont'd from yesterday…turns out there are A LOT of peekers out there!)
It was just another regular day. I didn't know when I opened the email from Maureen it would change my life and that of my family.
It said, "Last night, God spoke to me very clearly. You know the pregnant girls in the slum you asked me about many months ago? The ones we have been praying for? God told me He wants me to help them. This is what He is calling me to do. Will you help me?"
Immediately, instantaneously, when I read it to my husband, I knew, we KNEW that this, THIS was why God had dropped Africa in our heart. This was what He was calling us to do, to help Maureen, help them.
That night, I remembered reading a blog post about an American woman who was opening a maternity home in Ethiopia. I spent the next hour searching for the article and when I found it, I emailed and asked them to contact me.
Little did I know that within 48 hours, I would be connecting with American's premiere pro-life leader, who had started more than 35 maternity homes in American and her first in Africa.
She listened as I poured out my heart about Africa and Maureen. She advised and counseled and offered to help us. She also asked for help. And that resulted in an amazing baby formula drive for starving orphans in Africa-more than 1,000 cans, $3000 and a huge shipment of 600 cans from Similac (thanks to the behind-the-scenes work from a reader)!
When we met with Maureen in Oklahoma at her Student Life camp, we met and dreamed and prayed together.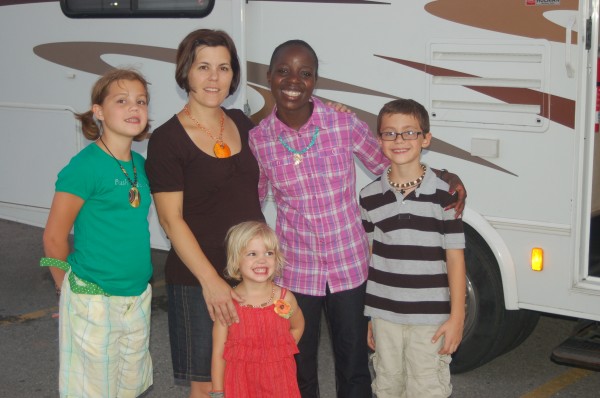 We knew that not only had God united our hearts as a family, He was birthing something new and ordained of Him:
So, this is it, The Mercy House is what we've been planning and praying about the last few months. The Mercy House exists to provide alternative options for pregnant girls living in the streets of Kenya. The Mercy House will aid them in nutrition, housing, prenatal care, counseling and job skills for sustainable living.
Yes, we are helping Maureen open a maternity home (Rehema House) in Africa!
We started paying Maureen so she can be the full time Executive Director of the The Rehema House in Kenya. on September 1. In January, she will travel to Ethiopia for hands-on training at the maternity home there.
You can read about the vision, the plan and the monthly budget. I'm not going to pretend that we aren't SCARED to death! We don't know where all the money is going to come from, but God has spoken this God-sized dream into our hearts and we are believing Him to meet every need.
Part of the proceeds from my blog and my proceeds from my  book will go to The Mercy House, which currently has  501c3 status as a non-profit organization (which makes your gifts tax deductible).
We've assembled an amazing Board of Directors to help us with important decisions…you might know two of them who are familiar with women's issues and : Amber (and her husband, Seth) and Lisa-Jo.
We also have a cute Etsy store (more on that tomorrow with some fun giveaways and new items added!!) which will help offset some of the expenses.
Honestly, the last thing, my hubby and I wanted to do was start something. We've fought against that very thing. We thought we could appease the call in our spirits by giving some money, helping the poor, etc. But sometimes, God answers your prayer by asking you to risk it all.
The Mercy House is slated to open in 2011.
We need a lot of miracles and we want you to join us. Would you visit the site and pray about how you can love mercy?
Tomorrow, I'll share specific ways YOU can be a part of this needed work in Africa.