We wouldn't have even considered a maternity home in Africa without Maureen.
We wouldn't be moving forward with this crazy dream if it weren't for the power of the local church in Kenya.
I wouldn't have been invited to Africa if it weren't for the readers of this blog.
I wouldn't be writing this post if it weren't for you.
(So, I can blame ALL OF THIS on you!)
Y'all have become like family and I love that my hubby and I, our kids, are not alone on this journey. Thank you.
But I don't want my blog to be a place where you feel guilty every time you read. I want you to know there's a need. I want you to know there's a place for you to help, serve, give.
I also want you to know that God is calling our family to the work of The Mercy House. I know not everyone will feel compelled to respond in the same way.
I'm going to present the need. I'll update as this God-sized dream unfolds and ask you to consider being a part.
There are many ways for you to support The Mercy House:
Give: We need around 50 people to commit to support The Mercy House by giving $25 a month (you get a beautiful necklace free if you choose this option). You can click here to sign up as a monthly sponsor.
Shop: The Mercy Shop offers unique, handcrafted jewelry (custom jewelry available also), African-shaped cookies, made from scratch by Bake at 350 and in the future-products made by the girls in the maternity home. (I would seriously consider it amazing if all the products were SOLD this time tomorrow. *Hint*) We are also open to accepting items from you (see below).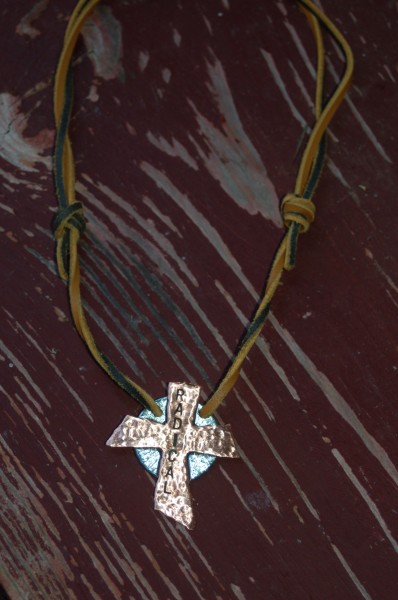 Supplies: We will be collecting supplies (prenatal vitamins, blankets, clothes, etc) for The Mercy House a couple of times a year through DIFO projects on my blog.
Advertise on my blog- All the profit from my blog is going to The Mercy House. You can see my stats and pricing here.
Buy my book-the proceeds from my first book will also go towards this ministry. Pre-order available for only $8.10
Share-Tell your friends, family and blog readers about The Mercy House. Please follow The Mercy House on Twitter and Like it on Facebook. The more exposure it can get, the better!
Grants-With all that we have planned, we will need some hefty donations or grants. Do you know of a family foundation that might match the work of The Mercy House or does your company have a grant program? Would love to talk with you about any opportunities.
Donate- Do you have an Etsy store or make/sell something AMAZING?? Please consider crafting and donating an item to The Mercy Shop. I will provide a link to your store/blog on the Etsy listing. Email me if you're interested!
Pray: the best for last-We need all you can give us.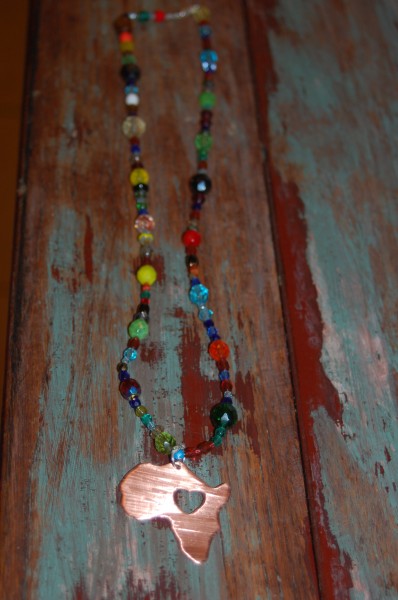 We are giving away FIVE beaded necklaces (like the ones here) and a dozen Africa-shaped cookies to lucky commenters-more than $300 retail!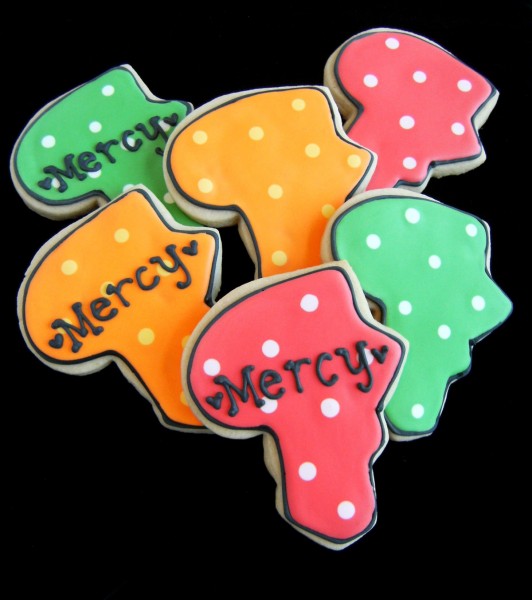 Visit The Mercy Shop, leave a comment with what you like (or what you'd put on a necklace) and that's your entry. If you'd like more than one entry, please follow The Mercy House on Twitter, become a fan (or like) it on Facebook, Tweet about the work of The Mercy House, or share it with your readers. (leave a comment with each of these as your extra entry).