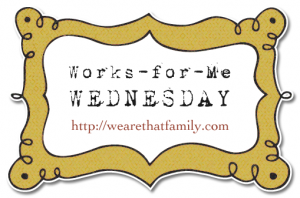 Hire these cute people (picture from 3 years ago):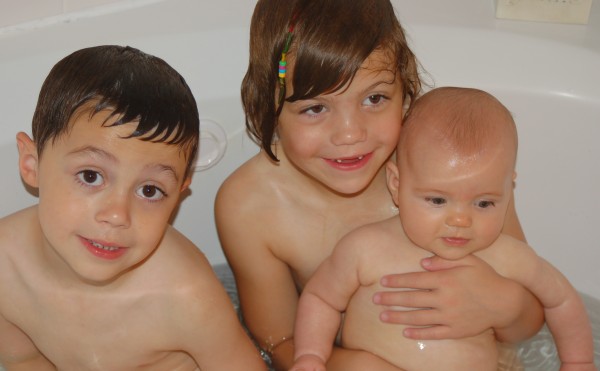 Pay them in Room & Board.
[grin]
Seriously, though. I'm a work at home mom and as much as I'd like to say that I CAN DO IT ALL. I can't. I need help. My kids are totally capable of helping me with laundry, I just don't like the way they do it. But in an effort to GET OVER MYSELF, I bought 3 baskets and divide out my kids clean clothes from the dryer. They are responsible for folding, hanging and putting it away.
It's messy, but it's done.
Baby steps, y'all.
Having my kids share the load (heh), works for me.
*UPDATED TO ADD* Next week's WFMW has a suggested theme: (as long as you have a tip, you're always welcomed to link up!) Share an entertaining tip (plus there's a sweet giveaway)!
What works for you?