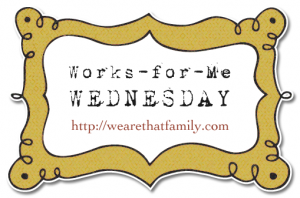 *Updated with Winners* random linky #'s 57, Mary the Kay, 152, This Sweet Country Life and 244, A Whisk and a Prayer
I'm reluctant about entertaining. My living areas are tiny and my kitchen is small. Plus, there's the eating part.
I love food, but my cooking is not an art form.
My love for connecting with people forces me to put all that aside and entertain anyway!
That's why I love Sandy Coughlin's blog and new book (!) The Reluctant Entertainer. It gives people like me, hope.
She blows every excuse out of the water and encourages and equips you to connect and grow with the people around you. My favorite part of the book (besides all the AMAZING and easy recipes) is Sandy's 10 Commandments of Hospitality:
Commandment 1
Hospitality is not about you. It's about making others feel warm and welcome.
Commandment 2
Plan ahead, be organized, and know your recipe. Learn to delegate.
Commandment 3
Set the mood. Keep ambience and the five senses in mind.
Commandment 4
Avoid perfectionism. Put fear aside-it's a robber of anything good.
Commandment 5
Share conversation. Foster friendships by keeping things real.
Commandment 6
Demonstrated thriftiness. Buying things at cost or learning to pinch pennies makes entertaining affordable on a budget.
Commandment 7
Don't apologize. It's okay to make mistakes. Learn to not bring them to light in from of your guests; it robs your guests of relaxation.
Commandment 8
Be creative. Use what you have. Keep things simple.
Commandment 9
Learn from others. Find mentors and learn to find a healthy balance and keep things real.
Commandment 10
Life impact is everything. Experience intimacy and meaning in sharing a meal and gleaning from other's lives.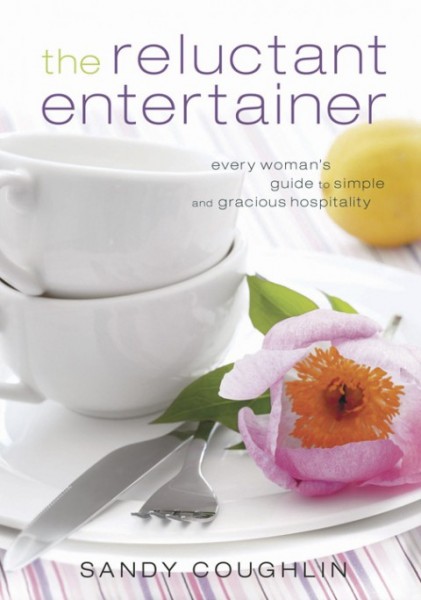 Today, just for WFMW participants, I'm giving away three copies of Sandy's awesome book! She sent me copy and I love it. If you can't wait, you can buy it here.
Entertaining (even when it's reluctant), works for me!
What works for you?