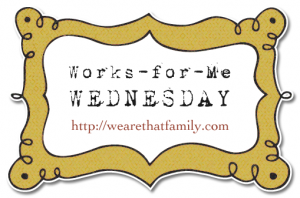 We like to grill a lot in the Fall because of the (mostly) cooler temps.
My hubby is Lord of the Grill. I am not. I don't know much about it.
But, oh, have I learned an important tip! Thus, this post.
After defrosting and marinating some thick steaks from my father-in-law's beef (which my toddler affectionately call's Papa's Cow Chicken), I impatiently waited for my hubby to get home, so he could fire up the grill.
He called and said he was going to be late. So, I decided I could heat the grill up to 5 or 600 degrees and sear them like he usually does, since he was on the phone to talk me thru it.
To make a long story short, I did everything he told me to do. Except open the lid to the grill (which technically, he did not mention. Although who forgets to open the lid before pumping said grill full of propane??? That would be me).
So when I hit the "ignite" button and then opened the lid, a BALL OF FIRE knocked me back 3 feet, my phone flew into the yard, my wrist got burned and the left side of my hair sizzled. I saw my life flash before me. (On a positive note: I saw a lot of sweet tea in my future).
Anywho, my tip? OPEN THE GRILL. As a matter of fact, I suggest YOU NEVER CLOSE THE LID TO THE GRILL. I know I won't. Ever again. The end.
What's your tip? Ready, set, go.