*Updated w/Winners* Congrats to random comments #33 Crayl and #104 Nicole at Team Pipkin!
I was feeling lazy. I needed my computer cord and didn't want to go into the other room.
My hubby was catching up on expense reports for work.
Knowing full-well that I was choosing myself over him, I interrupted him and asked: "Honey, would you go get my computer cord?"
Oh, yes, I did.
He looked at me.
And made a choice.
He got up and returned a few seconds later, even plugging it in for me.
"Thanks," I said sheepishly. "I should have done it myself since you were busy."
"Do you know why I did it?"
I shook my head.
"Because earlier today you went out of your way to do something for me. I wanted to," he said.
Do you know how much that little act meant to me? You can bet I did something nice for him at the very next opportunity!
Love is a cycle. But there are two paths:  giving and going the extra mile; or repaying one negative with another.
Marriage is a give and take. We can't be the only one giving, or always taking. Don't get me wrong, we've been known to scream, "GET IT YOURSELF!" and both felt yucky.
Today, I challenge you to go the extra mile in your marriage.
Union28 sent me the coziest hoodie to review the other day. I wore it to my son's last YMCA flag football game.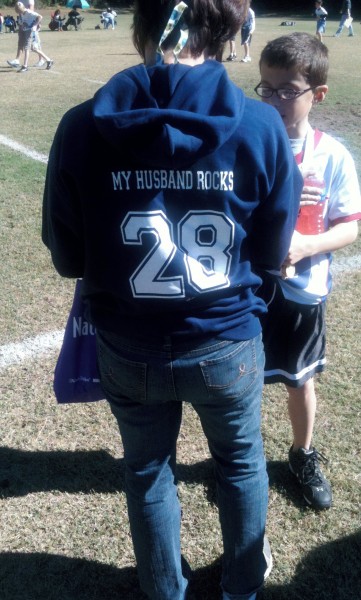 I love wearing love on my sleeve.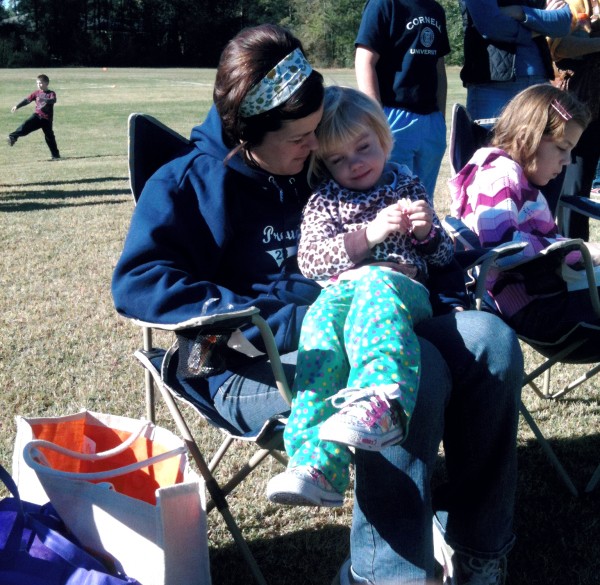 Union 28 is giving away TWO $25 gift certificates-winner's choice of awesome shirts!
P.S.
Sale!
There are some great shirts on clearance and if you use the coupon code on the ad in my sidebar, you can really get a deal!
Please leave a comment telling how long you've been married as your entry.
This giveaway ends Thursday.