One of the most rewarding things I've ever done is write for (in)Courage. This community of women reaches beyond computer screens and into my heart. I have gotten to know the people behind their parent company, Dayspring and I can tell you: they are the real deal.
I've watched them worship God in person, lead others in integrity and live a life that honors God.
What more can you ask for in a Christian company?
Okay, I found it. An affiliate program where you can earn money just by sharing their amazing products with others!
I love Dayspring products. (They have no idea I'm writing this post, by the way!) I love the quality, the uniqueness and that each piece and product clearly speaks His name. Because of my involvement with (in)Courage over the past year, I've given many products as gifts to friends and family. As a matter of fact: dear family, yes, the Dayspring elf is coming your way this Christmas. PLUS, they will be selling our necklaces to benefit Mercy House in the next few weeks! Okay, enough gushing.
Except.
I want to show you some amazing pieces on sale right now:
Send a message this Christmas with this awesome Jesus is the Gift plant pick on sale for only $4.99!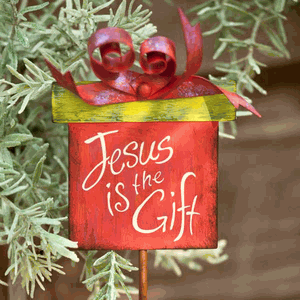 Love this pretty Jesus is the Gift pitcher for $18.74: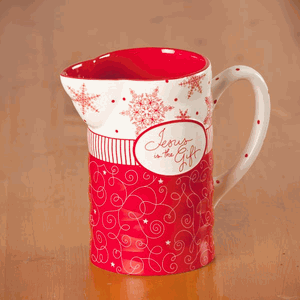 And I love this practical, adorable Christmas card holder on sale for $19.99!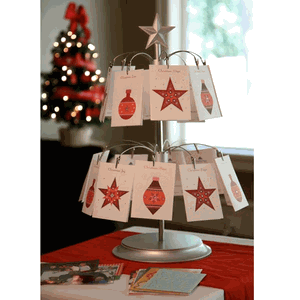 Isn't this gorgeous? Peace on Earth tile set, 25% off for $41.25:
You can use any of the below coupons on the above (or any) sale items or regular-priced for EVEN MORE savings:
Okay, back to the point. I just put my affiliate link (first time I've done this) into this post. I think it's great we can share great product and possibly earn a reward!
Dayspring works for me!