We are in the midst of one of the greatest tragedies of mankind.
While we sleep under down comforters in warm houses in wintry December, a silent crisis of massive proportions is occurring on the other side of the world.
It probably won't make the nightly news or even garnish attention from our story-seeking media.
Powerless people living in the death grip of poverty don't have a voice. For the most part, they only arouse a bit of curiosity and make us uncomfortable in our American Dream.
The global orphan crisis has reached staggering statistics of 163 million orphans (United Nations). The number is so great, it is beyond our comprehension.
And yet it is real. As far as the eye can see, stretching across countless miles, there is a sea of children who live without parents and are in a desperate need of help. Every number is a face, a life created by God, an innocent child whose companion is suffering. Children who have smiles that light up the world, children who play with a ball created from trash. Children much like our own, only born into a gulf of poverty.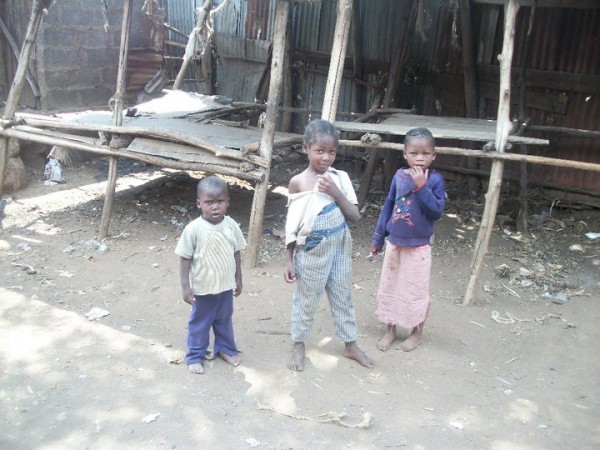 When I think of an orphan, I automatically think of adoption.
It has traditionally been the answer in our western minds to this vast need. And while I love adoption and watching the undeniable beauty of an orphaned child rescued and brought to the abundance of our country, I firmly believe that adoption is not the answer to the global orphan crisis.
Is it life changing? Definitely. Does it solve the problem for the orphan adopted? Absolutely.
But for every child that is adopted there are thousands left behind.
What is the answer to the global orphan crisis? I believe it is empowering these destitute nations who lack basic resources with our support through the local church, but even more than that, it is Jesus.
I'm still trying to figure out what this means for me and my family. I believe that giving our finances to Godly organizations like Compassion International is part of the answer. I believe that providing clean water and resources is part of the answer. I believe that it's God's desire for Mercy House to empower hopeless girls with the skills and education needed, so they don't abandon or abort their children. I believe we all need to ask what we are supposed to do-for some that will be adoption, for others it will be something different. But every Christian needs to do something.
I believe a conscious awareness of this global crisis in our every day lives will stir up a resolve to move out of our comfortable lives and do something.
Across our nation, there is a collaborative movement of meaningful conversation rising up to help us think outside of traditional roles of caring for the orphan, one such event is the !dea Camp. I hope you'll consider joining me in February at this event.
"Our lives begin to end the day we become silent about things that matter"-Martin Luther King
Close your eyes and listen.
Give them a voice.
Where you find an unfathomable crisis, you find God.
God is with the poor.