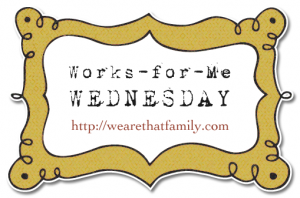 If you could tell people just ONE THING. What would it be?
With a New Year just days away, I thought it would be a great time to link up THE ONE post you want people to read instead of a regular tip if you'd like (or if you have a tip ready, feel free to link it).
Pull it from your archives or write something new…what is it?
What do you want to say??
For me, it's this post. (I still think about this constantly).
Happy New Year!
Don't forget next week's THEMED EDITION: What Doesn't Work For Me?