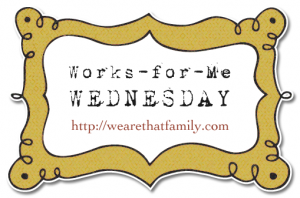 One of my favorite Christmas traditions is taking a similar picture of my kids each year.
I put it in a simple frame and set out the collection of frames from all the previous years: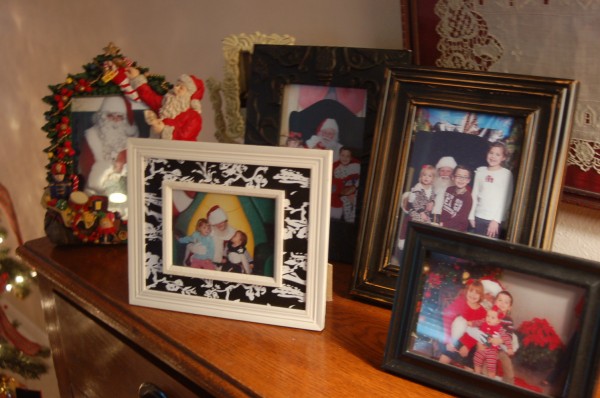 Our frames all hold a picture of my kids with Santa. But it could be under the Christmas tree or in the snow…
I just love looking back at how they've changed over the years. I also don't like it at all.
Here's our new one to add to the collection (MY BABIES ARE GROWING UP!):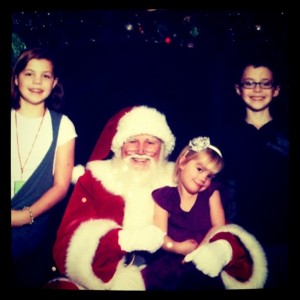 Capturing the years in themed pictures works for me–WHEN IT'S NOT MAKING ME CRY!
P.S. Mark your calendars for our January 5th themed edition: What Doesn't Work for Me
Merry Christmas!