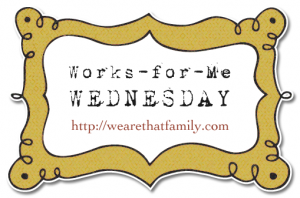 I've got gift wrapping on the brain, so I'm going to show y'all some pictures.
You could create this anywhere, but I love that it's above a counter in her laundry room:
She uses paper towel hangers to hold spools of curling ribbon
A long towel rack holds tissue paper
A wooden hat rack is the perfect place to hang ribbon
An unused vase holds bows
The double plate stand is a catchall for tape and cards
Isn't this clever?
It works for her (and me!)
(This is a repost from last Christmas).
Anyone want to come wrap my gifts this year??