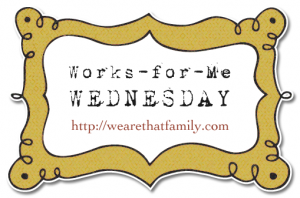 I'm sure by now you've heard of or signed up for Groupon. It's amazing online deals for local cities! I'm hooked and have saved a bundle.
I was excited to hear about another similar site called Mamapedia-sweet deals at 50% off –customized for Moms!
It's easy to use!
"We've partnered with some of the most in-demand businesses and providers to bring you incredible discounts on the products and services you know and love. From family-friendly restaurants to children's museums to spa days, Mamapedia Sweet Deals help make life easier and more enjoyable for busy moms and their families. Best of all, they help you stick to your budget and boost your savings—and that's a perk every mom can appreciate." -Mamapedia
Check out today's deal and sign up to get future deals in your inbox. You can snag them or pass on them.
Yesterday, I got a subscription to Family Fun Magazine for FREE! If you sign up, you get a $5 credit and the magazine subscription is half price at only $5, so I got it FREE! Makes a perfect last minute gift. The deal is still going if you want to snag it!
Group deals work for me! What works for you?
Please note: Wednesday, Dec. 22 and 29, we will be having WFMW. We will start off January 5th with a themed edition: What Doesn't Work for You!
[trying a new linky program…if it doesn't work, it doesn't work for me!]