2011 has been an amazing year! I'm so thankful for new readers, but especially the ones who have stuck with me as my blog and life have changed so much.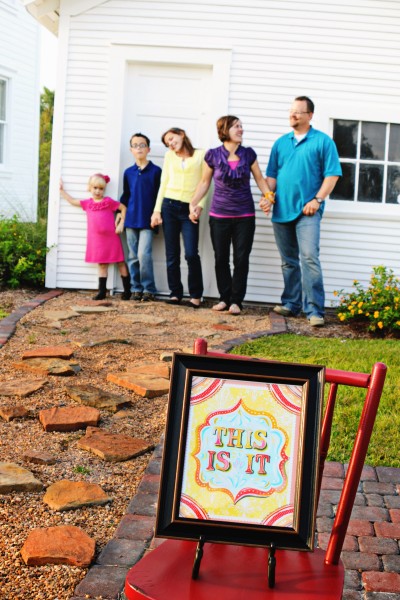 Did you know that readers of this blog, turned supporters-of-Mercy-House have given in donations, purchased from the Mercy Shop, more than $120,000 in just 2011!! We've been able to do so much in a short time and have begun saving for a permanent future home.
Thank you for being a part of something so much bigger that this little blog! 2012 is going to be astonishing!
I thought it would be fun to highlight my most popular posts over the last year:
January: I Hate Your Blog
February: In a Shocking Turn of Events, I've Become the Older Mom
March: My Book: Don't Make Me Come Up There!
April: You Are My Community
May: The Most Amazing Gift, You Won't Believe It!
June: 100 Ways to Make a Difference As A Family
July: When Changing a Life Changes Yours
August: The Last Day of Summer
September: How to Make A Burlap Wreath
October: Be A Courageous Parent
November: The Best Idea I've Ever Had (This post received more than 115,000 views and keeps growing!)
December: Fifty Parenting Ideas You Won't Regret

Happy New Year, friends!