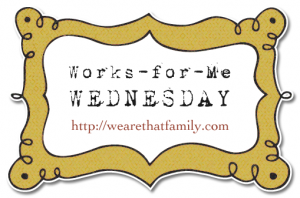 I have a pretty bowl sitting on my desk.
It's full of love.
It's my encouragement bowl.
For the last 3 years, I've tucked little notes of encouragement, thank you's and what-not notes, into it's porcelain hands.
When I'm feeling discouraged or overwhelmed or under-appreciated, I go to the bowl for encouragement.  Sometimes I just look up from my laptop and labor and let the written words remind me that I'm not alone.
My tip: get a bowl and fill it with encouragement.
p.s. got my cute bowl from Dayspring