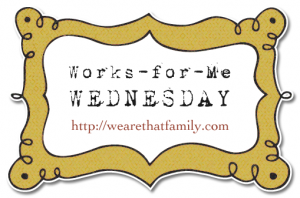 We cut off our cable television a year ago. One of our two televisions broke six months ago and we decided not to replace it.
We're down to Netflix, a news channel or two and PBS.
AND I LOVE IT!
Seriously. Except when all the people around me talk about the latest shows. I pull out my knitting and take a swig of Maalox antacid from my purse (No, wait, that was my grandma-which I am slowly becoming).
But I've learned that my kids still crave screen time-or anything electronic. They can sit for hours, idle and absorbed playing video games, watching reruns of The Addams Family, or at the computer.
We implemented screen time years ago. Our rule: 30 minutes a day of "screen" time-you pick the screen.
I just found this free Printable Screen Time Chart to help us keep track. We aren't militant about it and sometimes we break our own rules to watch family movies, but generally, during the week, our house rule for our kids is 30 minutes a day.
It works for us!