We aren't experts. We are actually quite amateur. No two devotion times are the same and the best ones are also the worst ones.
But we try.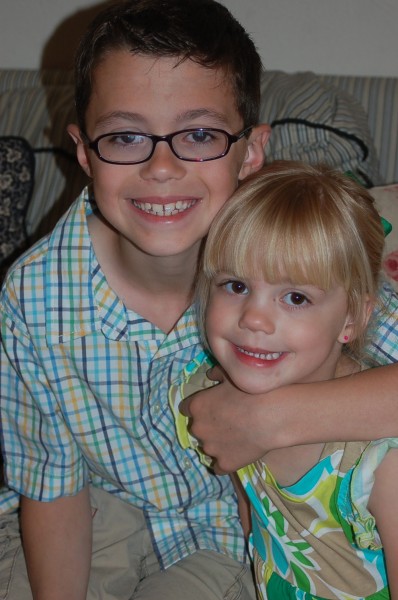 We have our family devotion time at the dinner table, after we've finished eating because that's what works best for us. It's usually only about 15 minutes and it goes like this:
pray over our meal
eat
spill
complain about the "new dish"
ask for dessert seven times
clear the table
insert laughter and crazy motions and a arguments over who goes first
open our Bibles, take turns reading a chapter OR a story from the Jesus Bible Story Book
read a chapter from a "devotion" book. I use that term loosely because it's not always a formal devotional book. Right now we are reading and LOVING a book I will tell you about tomorrow (giving 3 away, too!)
Q&A time: We ask our kids questions about their day, feelings, things that are going on at school, etc
finish in a quick prayer, sometimes taking turns, each of us praying for our Compassion kids.
Bottom line: it's messy, but it's ours.
And it's my favorite time of the day.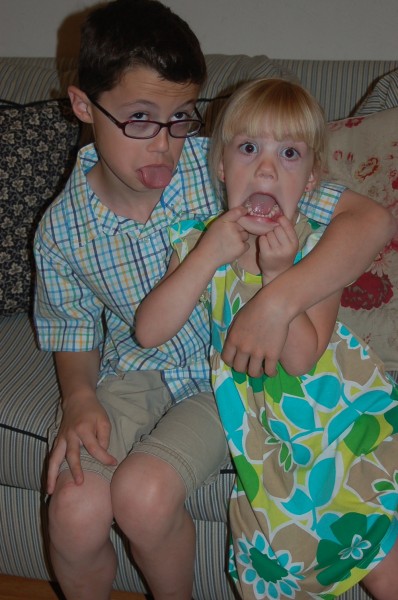 How to really have a family devotion:
Be flexible-it will not always happen. Sometimes our youngest cries through the whole thing and we hurry through the process or just choose two of the four on the list above. And sometimes (last night) we eat on the floor and have a special family movie night!
Forget perfection-it's just not ever going to go exactly like you want.
Choose a time that works best for your family…it doesn't have to look like someone else's to be right.
Don't give up- your kids will learn to love this time, even through the rough spots. Don't give up!
Do you have a family devotion time?