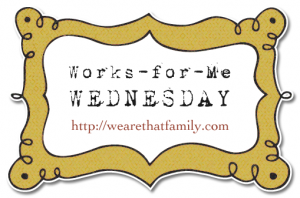 We tried something new at our house last month: jobs instead of chores.
Jobs that pay.
In an effort to stop all the "Can I have that?" we were hoping for  "What can I do to help today?" Instead we got…"I need another job" and "That only pays $1?" While the principle of working hard wasn't lost on my kids, coming up with real jobs and keeping track was more work than I imagined.
And then I got an email from My Job Chart: Teaching Kids to Work.
It's an online system that helps parents help their kids learn the responsibility and reward of hard work.
Here's what I love about it:
It's FREE
It's EASY (for me to set up, for my kids to use)
It's EDUCATIONAL (my kids are learning the value of hard work!)
It's FUN!
It's POPULAR (

Currently there are almost 65,000 kids using MJC and over 400 additional kids added each day.)
Y'all. Watch this:

So, I set up an account for each of my kids and we've been using it for the last week.
Can you love a job chart system? Because I do!
My son cashed in points today for extra screen time and can't wait to earn more.
*This is a sponsored post, but opinions and love are 100% mine. Seriously, this works for me!