I survived a deadly tornado when I was 18 years old. I was home from college for the weekend when an unsuspecting tornado ripped through our neighborhood, destroying homes and killing neighbors. My mom and dad dove on top of me to protect me from flying debris.
It was terrifying.
The war-torn aftermath and cleanup were heartbreaking. And the fear from such a catastrophic event stayed with me for years.
I'll never forget going to the local school and digging through clothes from the Salvation Army shelter.
Red Cross drove up and down our street for days and days, feeding us as we began the tedious cleanup.
I can't imagine if 75% of my town had been destroyed.
With the death toll climbing, Joplin needs our help.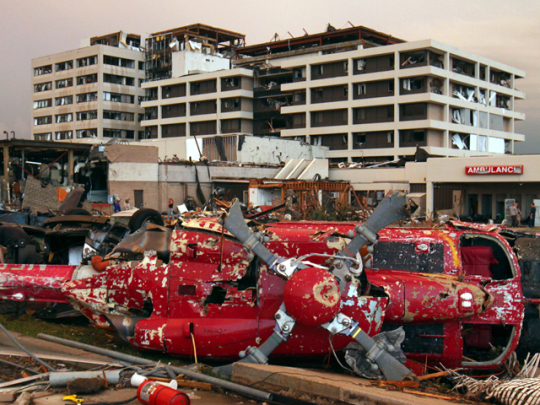 Please consider doing something:
World Vision: Text"'TORNADO" to 20222 to give a $10 donation. You can also donate online or call 1-888-511-6443 to support World Vision's effort.
The Salvation Army's disaster-relief efforts in Joplin can be supported by texting "JOPLIN" to 80888 to make a $10 donation. You can also donate through their website or by calling 1-800-SAL-ARMY.
Red Cross is providing shelter and distributing needed supplies. Text "REDCROSS" to 90999 to make a $10 donation, or visit thewebsite to donate, give blood or volunteer
Make and send hygiene kits to Heart to Heart
Convoy of Hope is delivering food and water to Joplin. Those wanting to help can text the word "CONVOY" to 50555 to make a $10 donation. You can also donateonline or by calling 1-417-823-8998.
Christ the King Church, a local Joplin church, has a great list of ways to help
You can also mail items listed below to-
James River Assembly (link to give online thru this church)
Attn: *Cherish Kids* Adoption/Foster Families in Joplin
6100 North 19th Street
Ozark, MO 65721
-Rubbermaid type totes with lids—medium and large sizes -Hand sanitizer -Gift cards–Wal-Mart and Target -Cases of water -Bags of groceries filled with food items (non-perishables) -Diapers -Wipes -Snack items -Toiletries (soap, toothpaste, toothbrushes, deodorant, contact solution, feminine hygiene products, etc.) -work gloves, plastic tarps and -Pack and Play type cribs
Pray for peace, healing and comfort to those injured, grieving, displaced, suffering.
*Please don't forget next week's THEMED WFMW: Summer Boredom Buster Ideas!