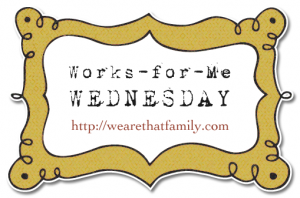 I don't know about y'all, but by the time dinner rolls around at my house in my part of Texas, it is hot outside. Like a million degrees, give or take one or two. The last thing I want to do, is bake at 350 (no offense, Bridget).
Here's what we've been doing: bulk grilling.
I marinated a couple of pounds, seasoned another pound and put barbeque sauce on a couple of pounds. I grilled them (or my hubby did to be exact) and we just used the grilled meat in different recipes all week.
*Only this is a reprint from last summer, and while I love the tip, we eat vegan/vegetarian dinners now to help my hubby with his diabetes. So, basically, I cook brown rice in bulk and heat up veggie patties. Or smeat, as some like to call it. Sorry if I killed your appetite.
Hope it works for you!
View WFMW guidelines here.