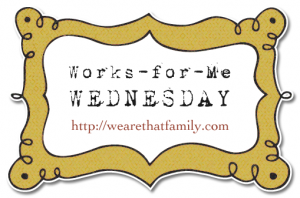 Our little community has a plethora of public pools. We pool hop all summer! It's a hard life, but someone has got to give the lifeguards something to do.
We keep our pool bag in the entry closet, next to the laundry room. An easy tip: We fold warm, fluffy beach towels and pull dried swimsuits directly from the laundry and store them in the pool bag.
We like to be prepared.
It works for us!