They were busy collecting baby blankets, dolls and toy accessories upstairs. I could hear quiet whispering and giggling, even brother was involved.
I didn't dare disturb them. It had been a long, hard week, recovering from our trip to Africa. Laundry piles scattered and sleep coming at all the wrong times.
Then I heard: "PUSH! You can do it."
MY KIDS WERE PLAYING MATERNITY HOME. Again.
I couldn't help but laugh and let them.
It's a lot better then what they were playing the week before…..
[The Masai are the indigenous tribe in Kenya that I wrote about last year. This tribe is known throughout the world for their practices of female mutilation and polygamy, as well as the blood they drink from cows.]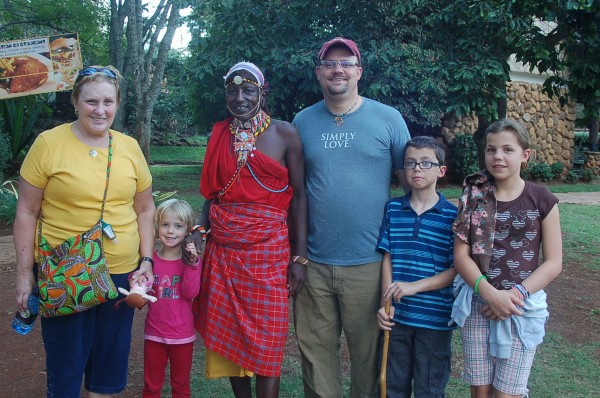 (I think my son was remembering how old boys are when they get circumcised)
Masai dress in red plaid, make beautiful beadwork and can be spotted in most parts of Kenya.
My mom bought each of my kids a little Masai figurine (women for my girls and an old wise man for my son) at a market and they played…..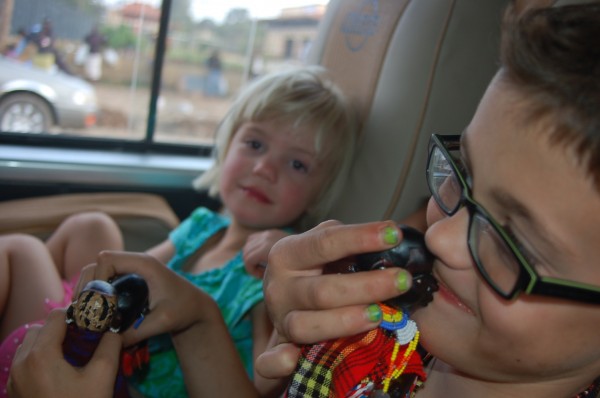 (My oldest is making my son kiss his second wife)
polygamy all day.
"I'm his favorite wife," my four year old argued with her big sister….until I made them play something else.
See? So birthing babies upstairs is no big deal!