I thought I'd be less busy once I returned from Kenya.
Hysterical. Only not the laughing kind.
Considering this week was a fast and furious blur…..
I even asked for a wife. On Twitter.
I'm trying hard to balance it all, not lose sight of what's most important and glorify God in all I do. I'm not doing so hot, but I'm trying.
I've had half a dozen people volunteer to help me with Mercy House stuff this past week and had my socks blessed off, so I'm learning the art of delegation and letting go. And being thankful.
In other news, 2/3 of my kids are heading to the Grandparent's farm for the week. I can't wait to count ticks when they get home.
Oh, and also, I'm dreading school. Summer is flying too fast and the Christmas decor at Hobby Lobby irritates me.
This is what I look like (in Africa) when I've washed my hair in the sink, let it air dry and bathed with a wet wipe: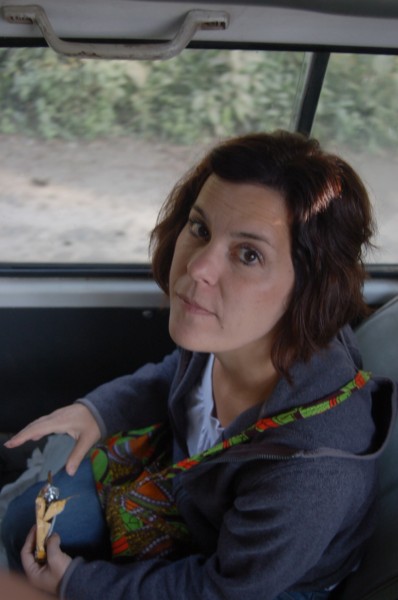 The exciting part of the busy week was AAALLLL the orders from the Mercy Shop. Thank you! Thank you! I Skyped with our darling girls in Kenya and told them how much everyone loved their creations. (FYI: I got emotional seeing our new baby snuggled up to her momma).
So, before I make this post any more random, I'll tell you the THREE winners from the Mercy Shop giveaway:
Congrats to random commenters: Amy @ Tiny Blessings , Deb Wilson, Renee
71	8	66
Do have a happy weekend y'all. xoxo