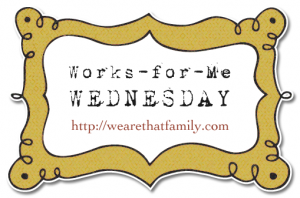 While I'm blaming everything (whiny children, snappy parents, dirty laundry) on jet lag, I thought I'd share a quick summer project we hope to try soon:  Decorating T- Shirts with a Bleach Pen. Family Fun has a great tutorial!
I love it because you can use items on hand: an old t-shirt and a bleach laundry pen!
Wash and dry the shirt, then slip a piece of waxed paper inside it to prevent bleed-through.
Sketch your design on the shirt with chalk. Because the bleach can spread, keep the design simple, and draw with lines and dots, as shown, rather than try to fill in large areas.
Shake the bleach pen and give it a few test squeezes on a paper towel to make sure it's flowing well. Trace over your chalk lines with the bleach pen. Leave the bleach on the shirt until the fabric has clearly changed color. This can take anywhere from 10 minutes to 2 hours, depending on the shirt. Wash the shirt by itself in the washing machine, then dry it.
And Momma can make one too!
Love this tutorial, look at this finished product: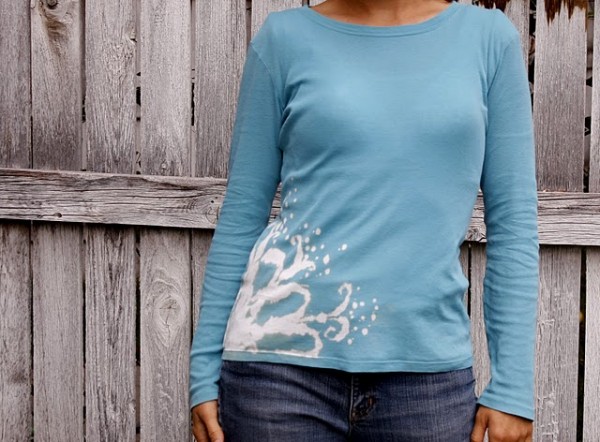 Got any fun crafts that work for your old clothes? Do share.