So y'all probably know by now, I like to write honestly. I don't want to paint a picture that my life is always wonderful, my kids and hubby are perfect, and my laundry is always done.
Let's not speak of that last one again. Because I'm pretty sure my family will reach perfection way before I'm caught up on laundry!
Our trip to Kenya was amazing. Life-changing. But hardly without comedic relief and the usual THAT family moments. There were a few days and situations that were just plain difficult. The following list isn't an excuse to complain and not in any certain order, it's just reality and the rest of the story….
Traveling 26 hours straight with kids is quite the adventure. For the most part, my kids did really well-better than I expected. But we also picked our battles. For example, when my son wanted coffee, I let him have it and when my hubby wanted wine….um, never mind. Even when my youngest insisted on stripping down to her undies, who was I to refuse?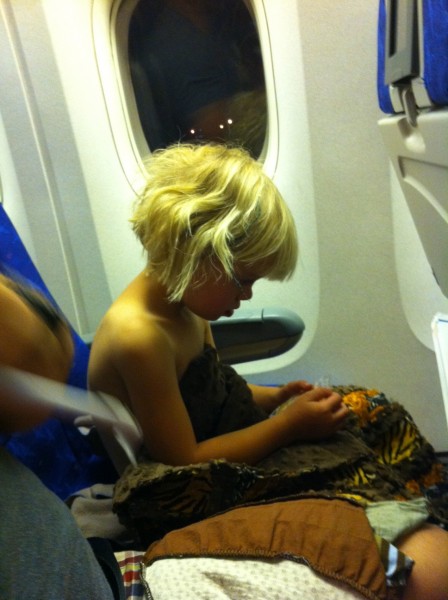 At some point, my little girl found the emergency evacuation instructions and was pretty ticked off that our plane didn't have a slide or cool yellow cups to breathe in. It also turns out the throw-up bags make handy puppets.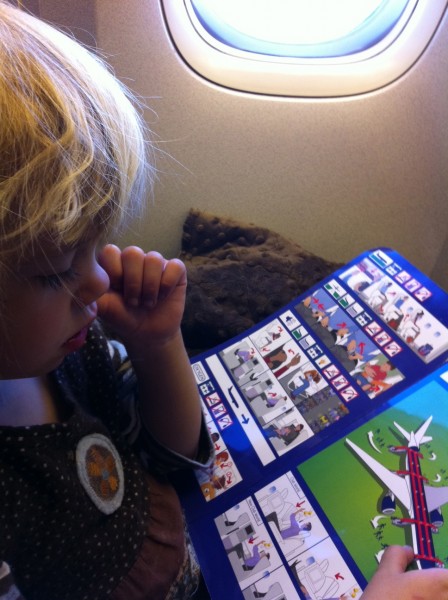 We took Malaria pills, which isn't that big a deal. Except my youngest doesn't swallow pills. I became an expert in crushing pills and mixing them in various foods. Turns out peanut butter (the messiest option, of course) was the only approved choice by my 4 year old. She calls it her "special snack" and I'm pretty sure we might have ruined her favorite food forever.
When we were vaccinating our kids for the trip, the pediatrician said most kids aren't harmed by strange diseases, but the number one cause of death in foreign countries was from traffic accidents. So, I proudly packed a car seat, only to discover the vehicle had no seat belts! I prayed every time we drove anywhere. My little girl LOVES transportation in Africa. I wonder why?
One thing I don't think I'll ever get used to in Kenya is traffic. Oh my. There are some seriously crazy drivers and bumper to bumper traffic is the norm. In certain areas of town, you have to keep your windows closed and phones down because it's common to get things stolen thru the windows.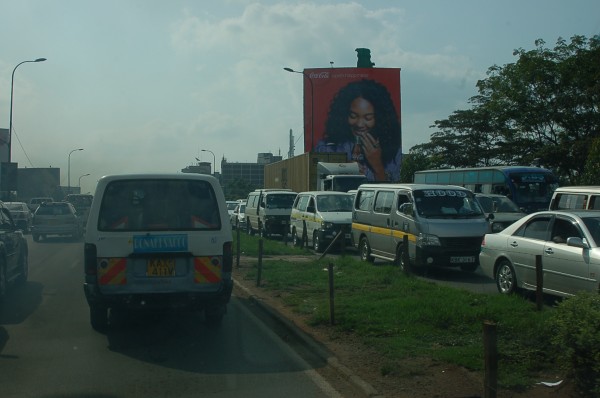 Of couse, my kids haven't ever met a stranger, so while we sat in traffic (sometimes for an hour!), they would wave and make faces at the hundreds of people walking in the city. At one point, I heard someone yelling "mzungu" and they were pointing at my youngest blowing kisses at people. ("Mzungu" means "white person" and since my daughter has such white blond hair, she got a lot of attention, which she loved).
Temper tantrums- oh yeah, baby, even in Kenya. We mainly saw the temper when we made our youngest release the "pets" she caught every day. But once I found out that carrying a frog in a jar is considered voodoo in Kenya, I had no choice. Ya know? Oh, and she may or may have not referred to the Mercy House day guard as her boyfriend. I have no words, really.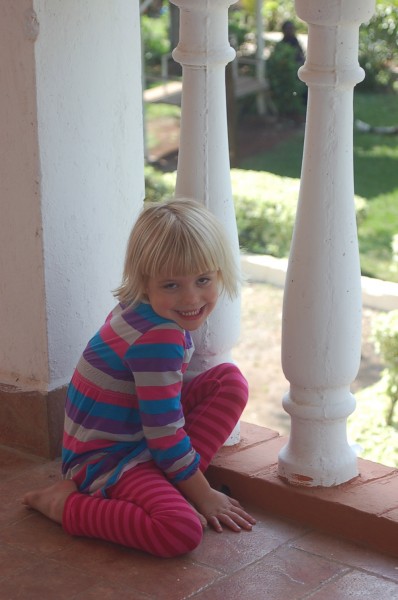 One of the most challenging things was showering. By the end of the day, my kids were covered in red dirt. The water was mostly cold. Ice cold. But we found out what's worse than ice cold water? And that would be no water. We went several days with just a trickle and bathed using wipes. My kids loved it.
Vomit-it happened in someone else's house. But you're not surprised, are you?
I didn't freak out when my kids were filthy or even barefoot. But when my son was chased by a teeth-baring monkey and my daughter petted a kitty covered in ringworms, I might have perspired a little.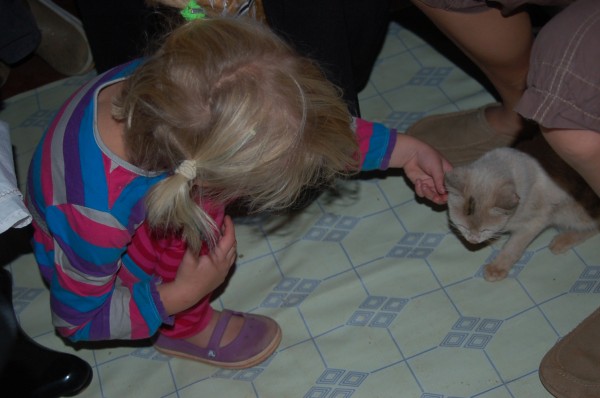 On our way home, my son's backpack was considered an international security issue. Turns out that you can't have a slingshot. Who knew? It was confiscated and he was very relieved not to be arrested.
I ran into someone who reads my blog on the long flight home and enjoyed getting to know her. Only she didn't recognize me at first BECAUSE I HADN'T BATHED IN THREE DAYS.
And that's just the beginning my friends…..