It's going to take some serious time and thought and probably tears to unpack the amazing experience we had our last day in Kenya yesterday.
We took 586 pictures and cried a bucket of tears if that gives you any idea.
There's so much to share, but one story is begging to be told, so I sit on the floor of a cold London airport in the middle of the night/day depending on which time zone you're in. I seem to be in the middle of both…
A year and a half ago, when I traveled to Kenya for the first time with the Compassion International Bloggers, I met Ephantus, one of our sponsored kids. He was quiet, timid even, only six years old and probably one of the cutest kids in Africa.
March 2010 with the backpack full of goodies I brought him:
I knew we had to reserve one day of our trip this year so my family could meet Ephantus and our three other sponsored children in Kenya. With our very hectic schedule, our last day was reserved for this "family reunion." And much to my delight, this time we would visit Ephantus' home.
As we left the safety of the Compassion project in the center of his slum, we followed the stench of raw sewage (a defining factor of slum life) that coursed it's way into the heart of the homes.
My kids meeting one of our sponsored kids for the first time made my heart nearly burst. It was better than I'd imagined and so much like meeting a brother…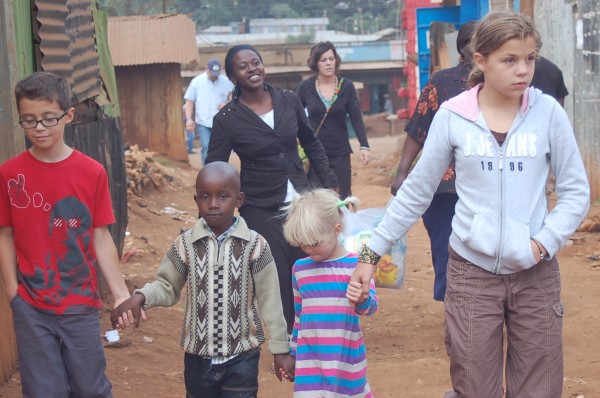 The first thing I noticed outside of Ephantus' tidy one room home they'd occupied for the last twelve years, was the backpack I'd given him last year, hanging on the clothesline: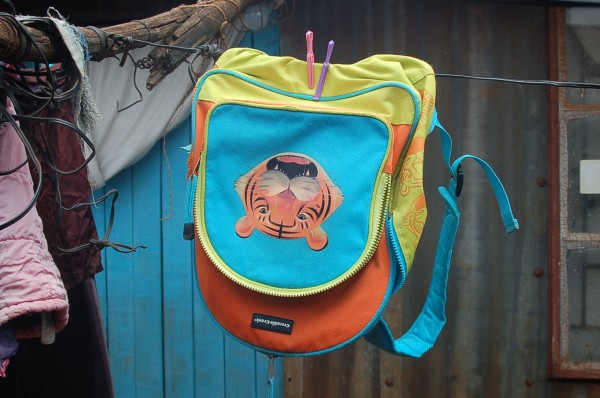 Meeting his sweet mother, Mary, was precious as we all (Maureen and two Compassion employees) crowded into the 10×10 space: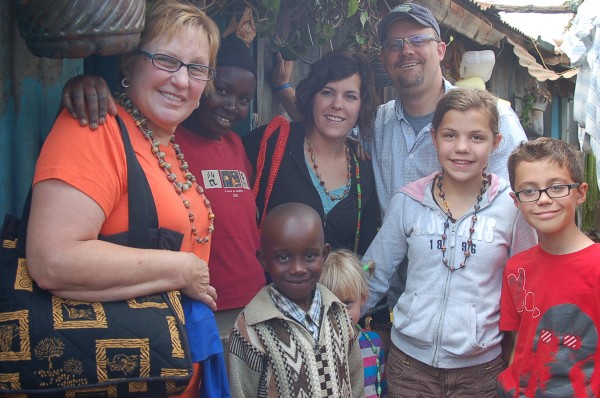 She couldn't wait to thank us for sponsoring her child and especially for the family gift we sent last year. Please know that I don't share this with you to boast, I simply must tell you this story because it's powerful and has so little to do with me.
Compassion International allows you to send a family gift up to $1000 US dollars. We have 11 kids, so this is not possible, but when I received the advance for my book last year, we were able to send each of our kids around $250. Throughout the year, we've gotten updates of cows and roofs and food that has been bought…
I was shocked when Mary pulled out beautiful necklaces and handbags she was making to support her family. She said she's started her small business with the money our family sent: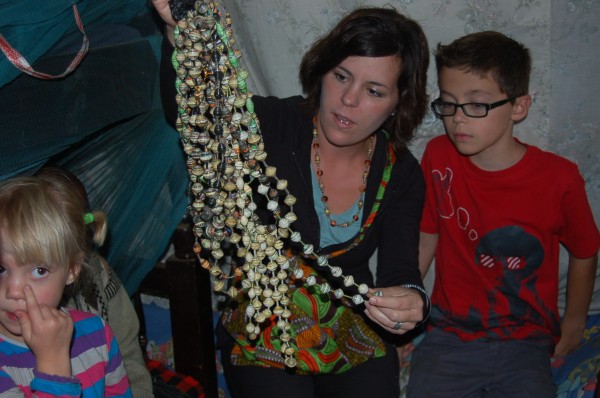 (a little nose picking for your enjoyment)
But nothing could have prepared me when she took me by the hand and led our family down the rutted path to her "business":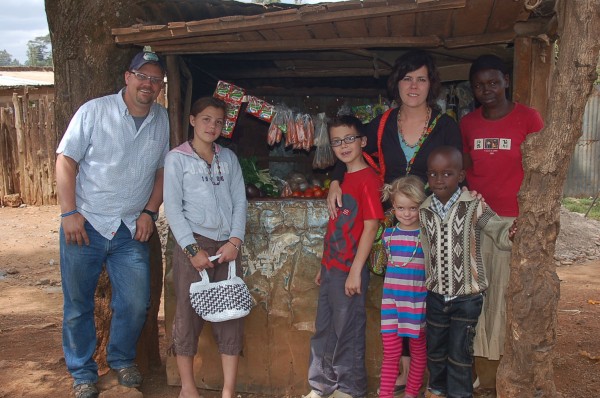 She stocks and sales fresh fruits and vegetables, jewelry and even flip flops from her "store" that our family gift help her start a year ago.
Mary took me in her arms and said in her best English, "Your gift has changed our life."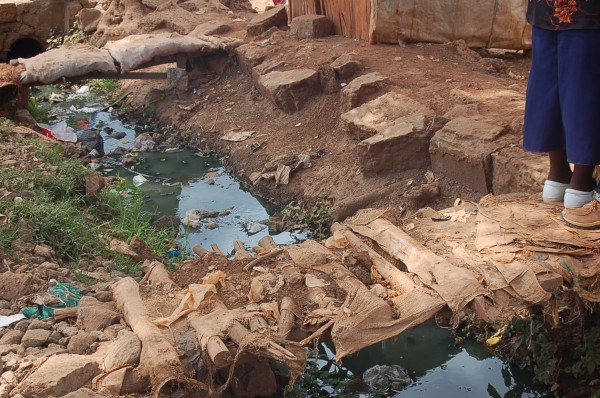 (the fragile bridge over sewage to Mary's store)
Tears.
"I am able to feed my family because of you."
Of course, we all know that my family has little to do with this –the work and integrity of Compassion International and the hand of God is to blame.
Mary hugged me tightly and said, "Thank you for changing our lives. Please pray for us."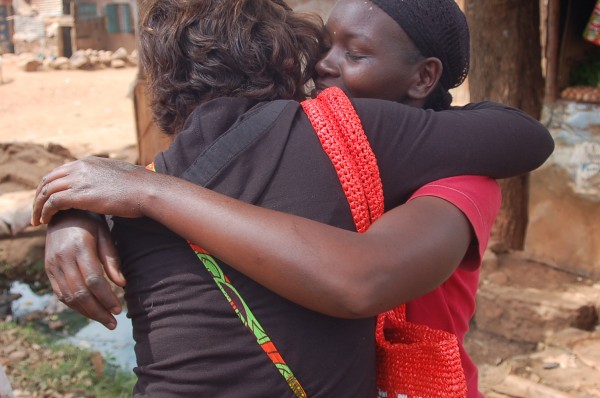 I said the same thing to her.
—————–
Change a life (yours included) and sponsor a child with Compassion International for just $38 a month….when you can, send a family gift, big or small it is life-changing.
P.S.
There's not a shy bone in Ephantus now!