UPDATED: Congrats to the winners (thanks to Random.org):
Here are your random numbers:
22	44	41	10
Timestamp: 2011-08-04 18:52:40 UTC
Brenda Torres, Melanie Jordan, jennik,  Nanette Lynch
————————————————————
There was a package in the mail addressed to me.
I hadn't ordered anything.
It was a suprise: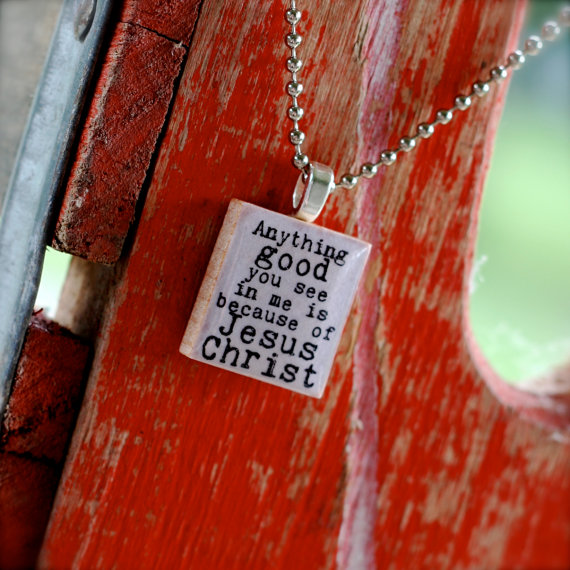 The Adopt Shoppe, one of my sponsors, created this necklace from something I said in this post while I was in Kenya. Is it wrong to wear your own words around your neck? I hope not.
I also love these white leather bangles:
and this lovely cuff: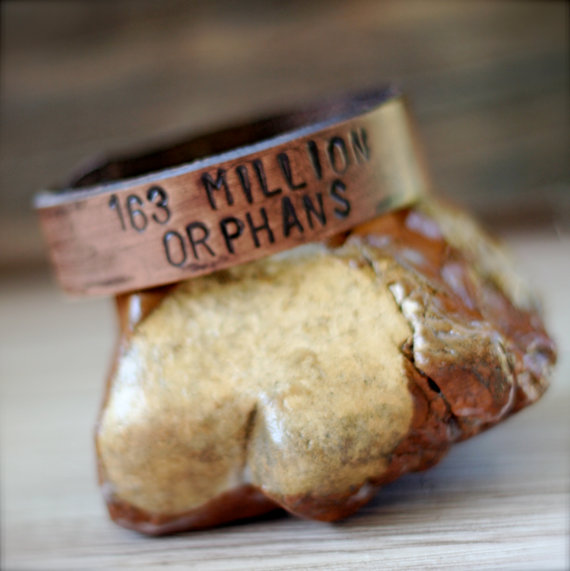 Yes, please:
There are hundreds of other choices. FOUR lucky readers will win their choice of one of the items above: a tile necklace, leather bangles, metal cuff and Ugandan beads to this fun shop (with a purpose).
Please visit and leave a comment with what you love.