I don't know how it happened.
I tried to prepare myself, I really did.
But I just don't know if a mom's heart is ready for this transformation:
Little girl, first day of school 2010: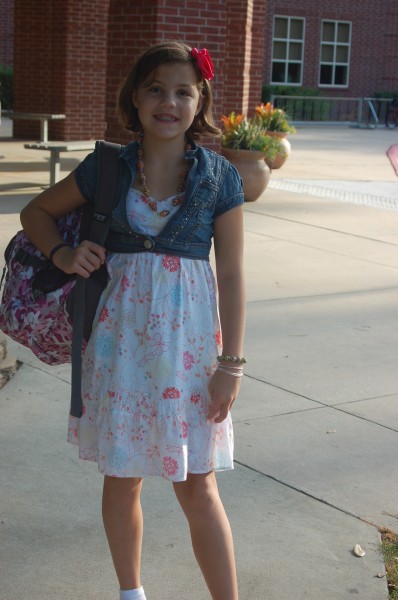 Young lady, first day of school 2011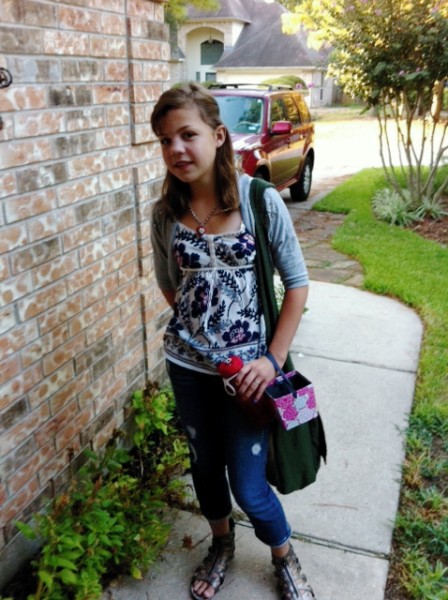 She's a foot taller, curvy and check out those killer shoes.
It happened before my eyes, but it still took my by surprise. I love this smart, fun girl who keeps me on my toes, challenges me to be a better mom and doesn't accept anything less. She's my first born and I'm falling in love with her all over again.
Sure, we still have our battles–mainly about her room, her room and her room.
But we're doing the tween dance: I'm learning to let go and she's gaining more privileges and we're both learning a lot.
We just shared the most incredible weekend together and while I won't go into details to protect her privacy, I wanted to share the curriculum we used, Passport to Purity.
It's an affordable curriculum (less than $20 for the whole thing!) that encourages a weekend getaway plan for moms/dads of kids ages 11-14 to talk about purity. It's a weekend of object lessons, long talks, and commitments.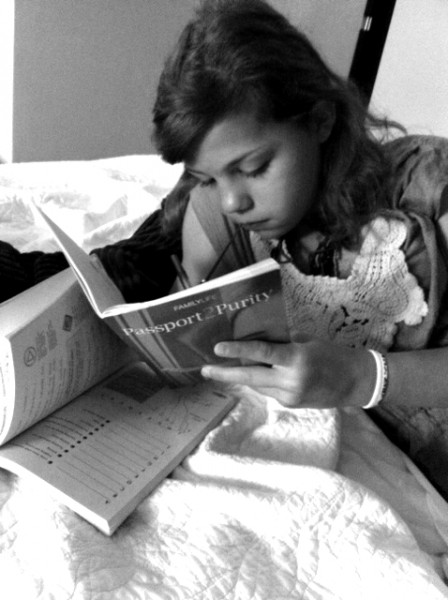 We stayed in a really nice hotel, splashed around in the hot tub late at night, ate candy in bed and giggled. We ended our weekend with a (first-ever) fancy manicure (the girls got style) and a purity ring.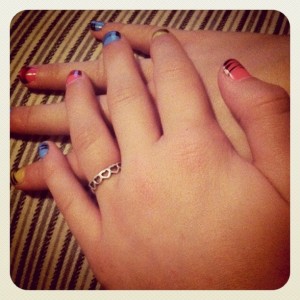 I know we live busy lives. I know that there isn't extra money lying around for weekend getaways. But I encourage you now, make this a priority.
It doesn't have to look like ours. But talk to your kids about purity.
You can bet, someone else will.