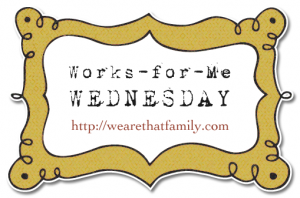 I don't know about you, but I am NOT ready for school to start. Our summer has sped by and I just need 47 more pool days.
Not to mention, I am really good at sleeping in. A fine art, I've heard.
But since we are on the school-will-start-soon countdown, I'm trying to get my kids back on track.
In order to be ready this year, I'm getting my kids in bed every night at the same time. They will be making their own lunches the night before school starts (it's called empowerment) and we'll have a "hot file" in the kitchen for important notes from teachers and info about school projects.
Delegating to my kids works for me.
What works for you getting your kids in the back-to-school routine?