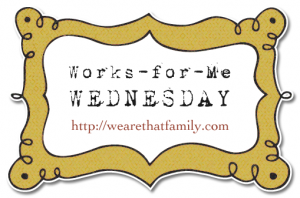 I thought this was such a great idea. With three kids, I can't keep up with how fast they are growing–daily it seems! I've asked OutGrowingIn.com to share about their [affordable] solution:
Kids grow and as much as we might try, we just can't stop it. They get bigger and go from crawling to walking to running in a heartbeat. It's a part of life and as parents, it's both our privilege and our pride to watch them grow.
Sometimes that growth comes at a cost when they go from a size 5 to a size 7 overnight. Clothes aren't cheap! Purchasing new clothes and figuring out what to do with the outgrown clothes is just a part of life when you are a parent.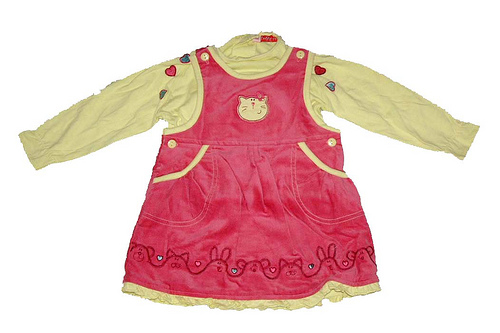 Christine Korkin, the founder of OutGrowingIn.com, knows this first hand. One day she opened her son's closet and was overwhelmed with all of the clothes she saw there. She knew that many of them no longer fit and she searched for a way to easily and affordably undertake the out-with-the-old and in-with-the-new process. When Christine realized that what she sought did not exist, she brainstormed with her programmer husband and OutGrowingIn was born.
On the OutGrowingIn website, parents can swap boxes of their children's gently-used outgrown clothes for a box in another size. The average box listed on the site contains 12 items and the cost for each swapped box purchase is just $3, plus shipping and handling. This means the price of each article is much less than retail and even significantly less than you'd find at a thrift shop. The site is free to all, although there is also a premium membership option that offers several additional features for users.
In addition to clothes swapping, OutGrowingIn also offers a Marketplace where parenting items, toys and baby items can be listed. This service acts similarly to eBay but with a commission rate of only 6%. This is a great alternative for families looking to make a little extra money or to find a great deal on any needed items.
In honor of the great work being done by Kristen and her family, OutGrowingIn will be donating 50% of all premium membership purchases through the end of September to The Mercy House Kenya. It's just a small way for us to show our support!
Thank you! I hope you guys will give OutGrowingIn.com a try. I know I will!
———–
[Please note: these are the suggested themes for the first Wed. of each month for the rest of 2011. These themed WFMW are optional ideas for those who might be running out of tips!]
[Sept. 7: Share something that DOESN'T work for you]
[Oct. 5: Share a great FALL tip]
[Nov. 9: Share your best entertaining tip]
[Dec. 7: Share your favorite store for shopping with purpose]