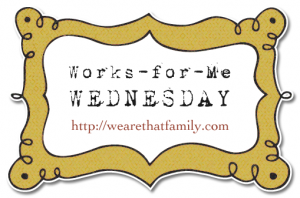 This is one of those practical e-books that's worth it's weight in gold.
Simply put, I believe it can revolutionize your life and help you regain control over the often-chaotic stress of running a family!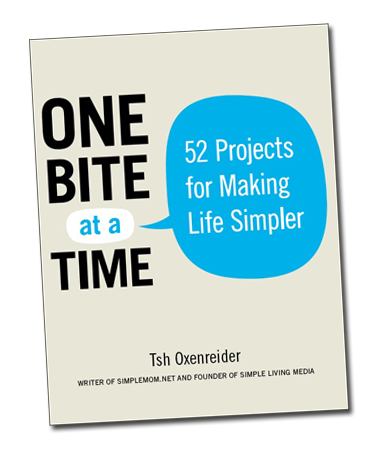 I'm sure most of you have heard of Simple Mom.. Tsh, the author of the blog and this e-book (among other things) offers 52 projects that range from "Making a debt-free plan" to "Organizing your photo collection" to "Creating a family chore system" to "Learning to say no."
It's practical, helpful and doable—My kind of e-book with note-taking pages and creative ideas that actually work.
I especially love that it's set up to tackle one project a week, for 52 weeks. In one year, you can make significant progress in having a simpler life.
In this hectic, fast-pace world, I crave simplicity. Don't you?
Plus, my friend Tsh, has included a beautiful section on Compassion International. Purchase the e-book for only $5 and a portion goes to Compassion!
—
Disclaimer: I'm sharing this because I just figured if I love it, you might to. The links are affiliates.
Click here to visit Simple Mom.
One Bite At A Time works for me!