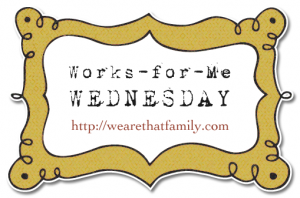 I haven't had time for many DIY projects lately. But during our leisurely Labor Day weekend, I found this cute burlap wreath idea. (Great tutorial using a coat hanger!)
My hubby just brought home a couple of burlap feed sacks he found for a $1 and I had wire in the garage. I grabbed an old wreath and took off the greenery.
Within 20 minutes, this cute burlap wreath was hanging on my door!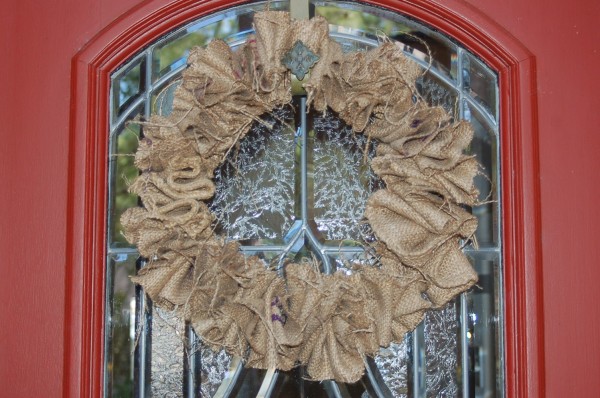 It was so easy and cheap, too.
I cut the burlap sack into 4-5 inch strips, nearly the entire sack–probably 10 strips.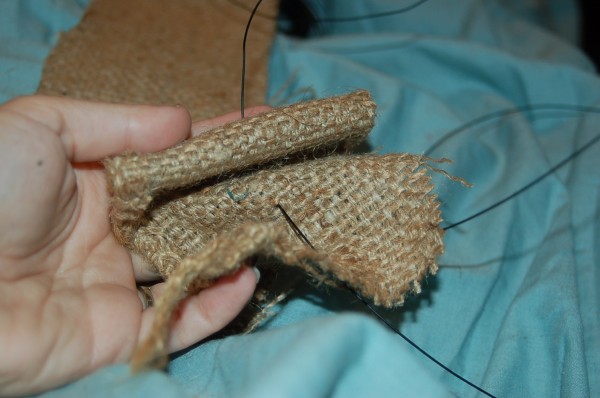 I twisted a loop at the end of the wire and weaved the wire (about 24″ or so) in and out, and gathered the strips, one after another: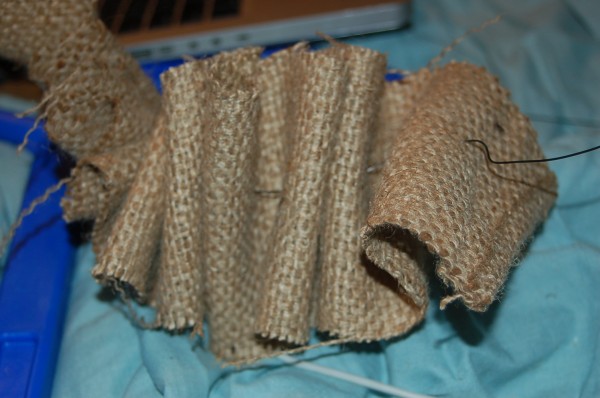 Once the wire is covered in burlap, I twisted a loop to hold the burlap. Then I just used several pieces of small wire to attach it to the wire wreath frame: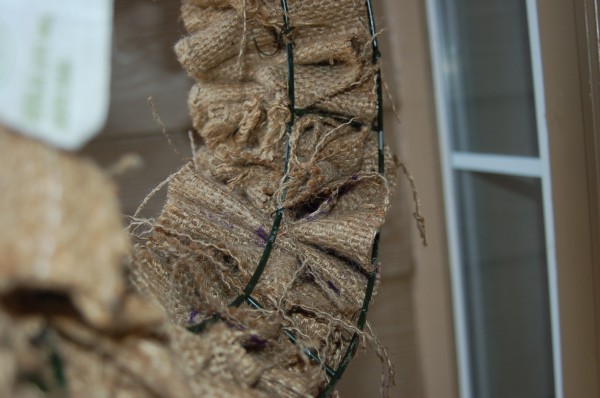 And, that's it!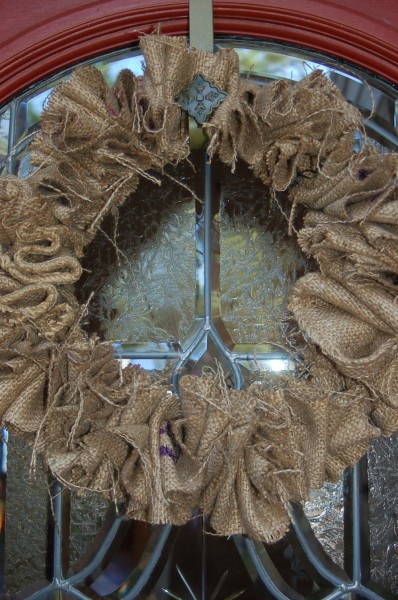 Cute, huh?