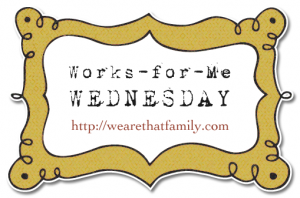 I've become a regular online shopper.
You know one of those people who give out their credit card to people on the Internet?
Yep. One of those.
I used to love (real life) shopping. But I've become all about efficiency and it's pretty rare for me to take a "shopping trip" these days. My kids needed new jeans this fall, so I got them online with a discount code. We usually eat out with a coupon or Groupon and date nights are usually planned around some deal I've gotten. And don't even get me started on buying handmade. I'd much rather shop with purpose or buy something I know wasn't made in questionable conditions.
Here are my thoughts on buying online:
Don't buy what you don't need just because it's a Great Deal.
Keep track of where/what you buy so it doesn't expire (this is one of the ways these companies make their money)
ALWAYS search for a coupon code with name of store (via Google). You can almost always find 10% of or free shipping
Subscribe to deal bloggers who do most of the work for you
If you buy clothes, make sure you look closely at the stores size chart.
Here are some of my favorite deal sites: (some of these contain my affiliate link, which is a great way to stretch your buck):
I am amazed at the great deals that are available online! From family activities to oil changes to swim lessons, I've been pleased with what I've found. I've been sharing a Deal of the Day on my Facebook page for a few weeks. I've decided to also throw up a blog post whenever I find something I think my readers might enjoy.
Here are a few deals I've found lately:
—

Dayspring

has an awesome coupon code (g0od only this week) that gives you 40% any item of your choice! It includes discounted specials like their canvases that are already 30% off. Use this code:

NOVEMBER40

I just got

this canvas

and I am debating if I should give it away or make it my birthday present next month:

(I wanted y'all to see just how BIG it is!)

retail: $54.99 -30% off right now is $38.49 plus with the code above get an additional 40% off = $23.09

–Need photo Christmas cards? I ordered these yesterday:
Use this code to save 60%: CSSAVE604   I ordered 30 cards for around $27, but with the discount, I only paid $11 shipped (there's always free shipping and you can add the return address to all the envelopes!) Yes, we are wearing black mustaches in our family picture.
Click on the button below to order your own:


–Get this fun Thanksgiving e-book completely FREE! It's full of great recipes and crafts.
So, online deals are working for me!