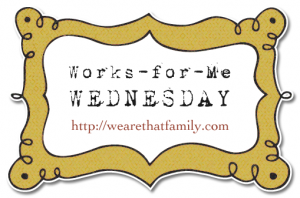 *updated* corrected link below!
This year I'm doing Thanksgiving.
I've never cooked a turkey.
I'm tempted to program 1-800-BUTTERBALL on my phone.
Because, y'all: that's a big bird.
I also like phone numbers that start with butter….
I was so excited to see that my friend, Erin of $5 Dinners just released a new e-book called Holiday Entertaining Guide. I love her cookbooks!

There are some fabulous, frugal ideas from centerpieces to 30 recipes!
And by using this code: THANKS, it's only $1.99!
Are you hosting Thanksgiving or Christmas this year? What's your entertaining secret?
Having trouble thinking of a tip this week? Share one for entertaining…
*affiliate link in this post