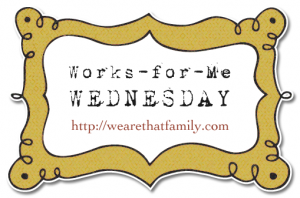 Lately, I've been feeling super guilty about breakfast.
Yes, you heard me right.
I'd gotten in a bad habit of handing my kids a granola bar or filling up their cereal bowl. I mean, sure, sometimes that's an okay breakfast, but Eggo waffles were becoming the norm.
Y'all know dinner is a big deal to me.
And I decided I was missing out on a great chance to help my kids get the best start to their day via breakfast. So, for the last two weeks, Momma has brought breakfast back. It's not fancy, but it's hot and fresh and (mostly) healthy and all three of my kids have separately and quietly thanked me.
We've done bagel egg sandwiches, pancakes, scrambled eggs, boiled eggs and toast, all kinds of muffins, etc…
But by far, this breakfast has been the biggest hit (we've made it for dinner too!) and even changed it up a bit.
You can click to get specific instructions, but here's my version: I cut a circle out of a piece of wheat bread (I used a glass cup). I sprayed the muffin tin, placed the bread in the bottom, cracked an egg over it and added salt and pepper. I didn't have bacon the first time, so I added a mini sausage (YUM) and baked it at 375 for about 20 minutes.
Mine: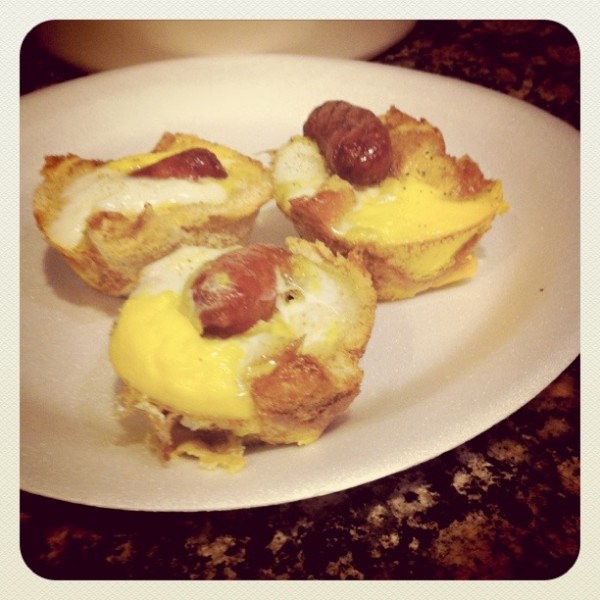 Y'all, it's a winner!
Here's a fun, quicker variation that my hubby came up with. Cut the hole in the bread, spray a skillet with Pam, crack an egg in the center of the bread and cook on low until the egg is done.
P.S. We sometimes do paper plates at breakfast. Baby steps.
Yummy, hot breakfast works for them, which works for me!